VIRTUAL CLASSES
We are so excited to offer donation-based online classes for you while we work towards safely opening our doors. The instructors hail from Eastern Michigan University's MFA program. Please help us thank them for their generous support to keep arts alive!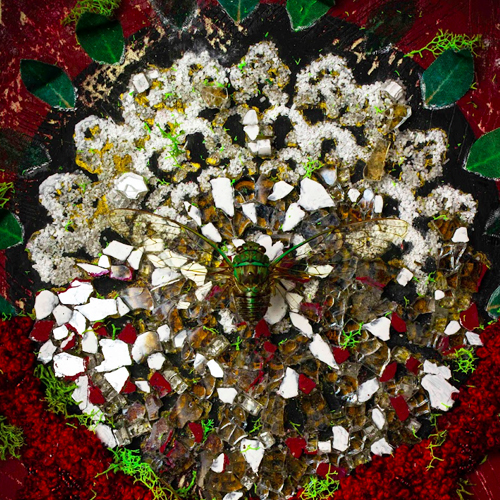 Explorer and Collector: merging art and your everyday environment
Delve into art making within your everyday environment, by using the natural environment and materials within your home as the primary inspiration for creative activity. Consider becoming an explorer and collector to develop skills in not only creating art but also becoming more in touch with your surroundings. Learn how to manipulate found objects, both artificial and natural to make multi-layered works of art.
 This is a 4 week class running on Mondays at noon beginning on June 15, 2020. Recommended for ages 18+ 
Instructor: Domenique Annoni
Dominique is a local artist and educator, currently pursuing her MFA from Eastern Michigan University in photography. Her studio practice involves working with a variety of materials and processes often merging disciplines such as photography, watercolor and fibers to create multi-layered works of art. Her art practice allows her to be both an explorer and collector within her environment. The objects she finds are often merged with her knowledge of photography, watercolor and fibers to create assemblage-art. The act of exploring, collecting and creating gives her the opportunity to be in touch with nature and her everyday environment.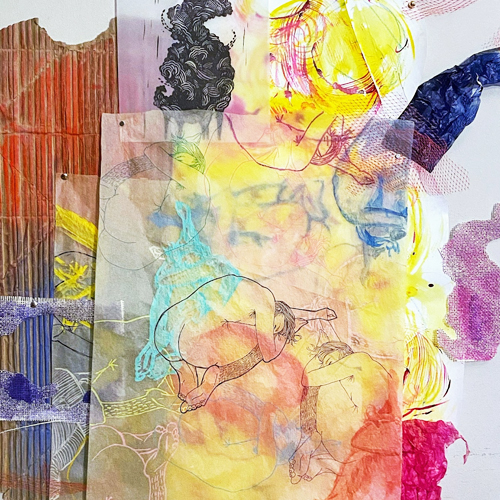 Powerful Portraits: Expressing Your Internal Reality
Discover new ways to create powerful portraits by exploring different methods of expressing your own internal reality. Through a variety of mixed media, we will engage with local and regional artists to gain a deeper understanding of their creative processes. This series will allow for artistic progress by building upon each previous project's techniques and concepts. 
This is a 4 week class running on Wednesdays at noon beginning on June 17, 2020. Recommended for ages 18+ 
Instructor: Claire Moore
Claire Moore is a mixed-media artist and designer. She is primarily focused on the act of giving physicality or visual space to the intangible. By layering repeated imagery on translucent surfaces with scraps of material from her daily life, she processes intense emotional experiences through her work. Claire is inspired by the impact people have upon one another and themselves. Leading art workshops, founding artist collectives and gallery spaces, and serving on city arts and culture boards has strengthened her belief that absolutely everyone is creative and in the incomparable power of community. Claire is currently pursuing a Master of Fine Arts degree at Eastern Michigan University.