Community Inspired Action
October 13, 2018 @ 6:00 am

-

7:30 am

$10 – $30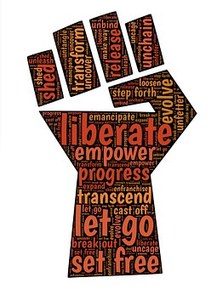 Community for Inspired Action (CIA) is a new vision for community that brings together spirituality and activism. CIA is a space for those who identify as spiritual-not-religious and who see spirituality as innately connected to social justice and activism. We practice an Earth-based, conscious, embodied spirituality. Community gatherings include talks, readings, spoken word poetry, music, ritual, and organized action. As a community, we seek to co-create a world of positive change, to embody courage, and to materialize our purpose individually and together. We lean into discomfort in order to grow. We honor our innate wisdom to guide our action. We embrace our wildness to challenge the status quo. We gather together to weep, to yell, to breathe, to ground, to dance, to come alive, to celebrate, to heal, and to inspire authentic hope. 
Gatherings are held at the Riverside Arts Center on the second Saturday of every month from 10:00am-11:30am starting October, 2018 (Oct. 13, Nov. 10, Dec. 8, etc)
This is an ever-changing, ever-growing project that is very much a work in progress. Come be part of the creation and evolution of this new endeavor!
Open to ALL, (kids included!). Suggested donation $10-30
How we create change: 
We speak and write and share in order to change the narrative, knowing that new narratives lead to paradigm shifts

We challenge the status quo by speaking our truth and living our authentic lives

We empower the historically marginalized to create our future through their vision. We stand to lift up the voice of the voiceless; people of color, indigenous peoples, LGBTQ, and women. 

We support and inspire each other to take action together with the broader community to build on powerful social justice work already happening. We ignite additional action as needed.

We hold a space for being, for embracing the unknown, for listening, for uplifting, for loving 
"To hope is to gamble. It's to bet on your futures, on your desires, on the possibility that an open heart and uncertainty is better than gloom and safety. To hope is dangerous, and yet it is the opposite of fear, for to live is to risk." -Rebecca Solnit