MI Voz
March 21, 2020 @ 9:00 am

-

11:00 am

Free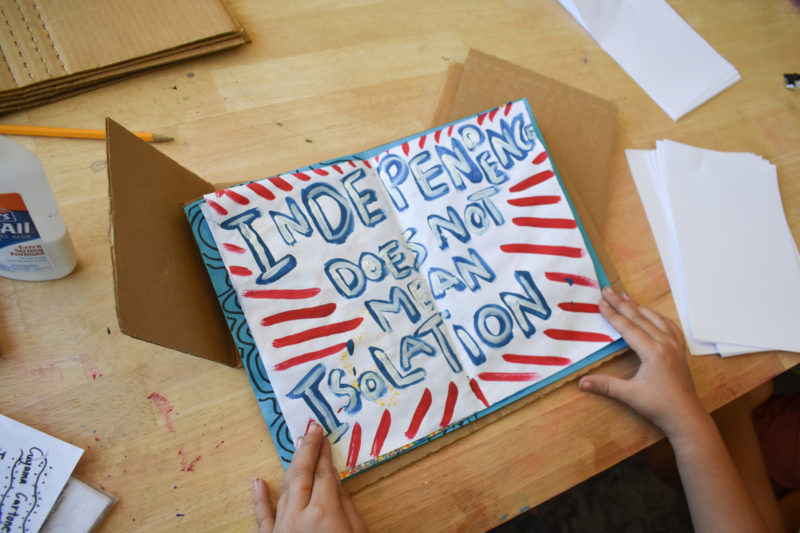 In anticipation of the 2020 election, "MI Voz" is a yearlong series of cartonera workshops with Michigan's Latinx community exploring the question "what is my political power?".
During the workshops at Riverside Arts Center, I invite you to answer this question by compiling a cartonera book of your own! Using original and sampled materials, creatively engage your own and others' ideas of political power, social justice, and institutional reform.
Your cartonera will be bound with cardboard covers, alluding to the tradition of Latin American cartoneras, a book form that makes publishing and distribution more accessible. Instructions to make your own are on the back.
Registered voters and those unable to vote due to age or status are welcome and encouraged to participate. Additionally, "MI Voz" is focused and informed by a Latinx perspective, however, allies from all communities are welcome to participate.
Cartoneras made for "MI Voz" are added to an online archive. To contribute yours to the project, please email the following information to submit@amplifymivoz.com:
– a picture of your cartonera's cover,
– a video clip of you talking about your cartonera and how it answers the question "What is my political power,
– and your name
Learn more about the project and see participant work at amplifymivoz.com.