Weaving together text and music from journal entries, poems, previous pieces, and voice memos by Karl Ronneburg and Grey Grant, The Precipice is a 90-minute abstract chamber-rock opera that explores our relationship with moments of transition. The "precipice" itself represents irreversible change: growing up, leaving home, moving on from past places, relationships, and visions of self. The show asks: is making ourselves a tragic act, a leap from the precipice, a great wrenching? Who or what do we leave behind when we move on from a relationship or place? And finally, do we do this alone? Is the formation of self an individual act or a collective one?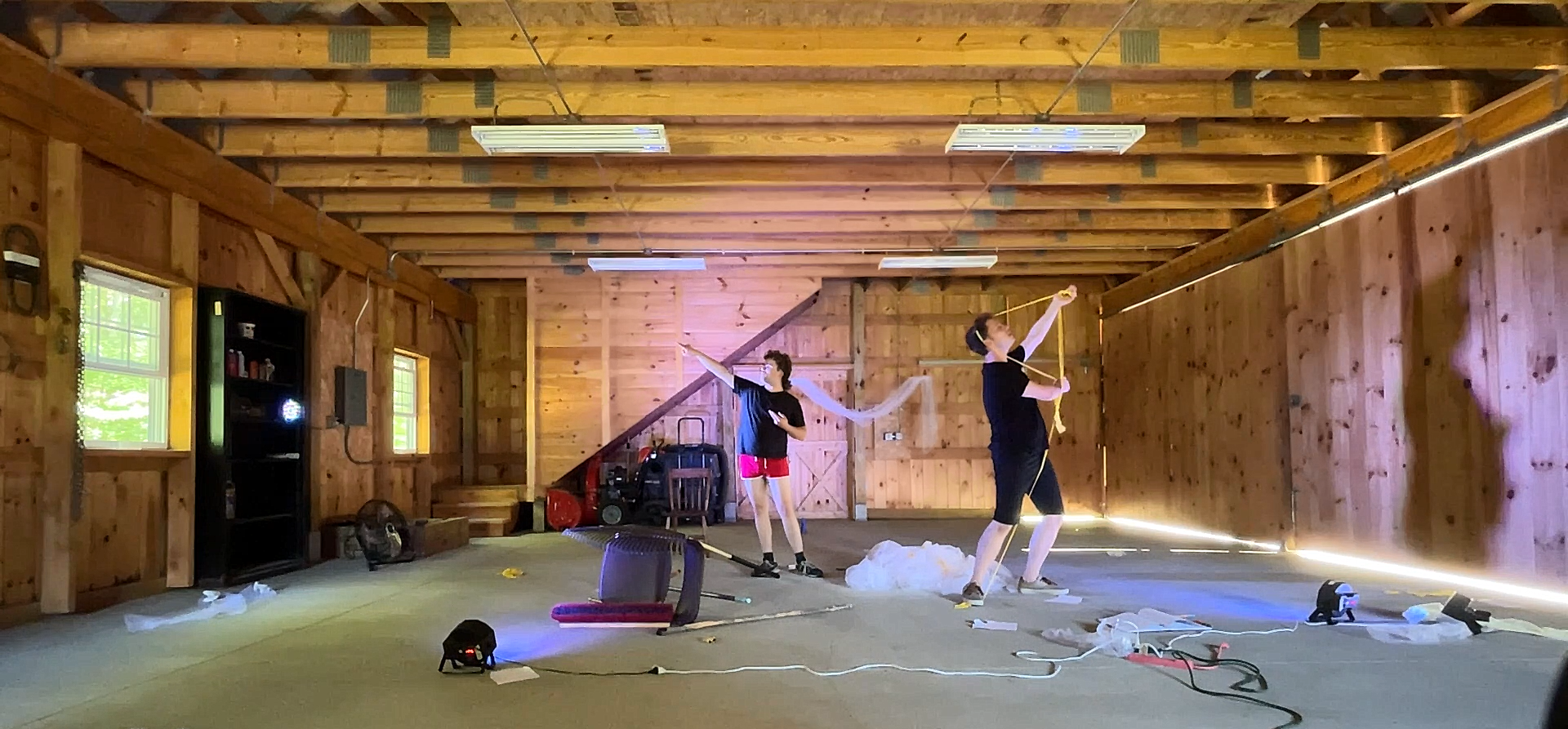 To purchase tickets, visit: https://www.eventbrite.com/e/the-precipice-a-chamber-rock-opera-tickets-580885964557
Tickets range from $10 – $40
Created by KARL
From music and text by Grey Rose Grant and Karl Ronneburg
Directed and designed by Corey Douglas Smith
CAST: Karl Ronneburg as himself Grey Grant as themself
Featuring an all-star band, Daniel Johnson conducting: Alison Prost, voice; Eric Schweizer, clarinet; Melissa Coppola, piano; Chris Sies, percussion; Jeremy Esquer, electric guitar; Taylor Tookes, violin; Julia Knowles, cello; and Ben Willis. electric bass.
Audio Engineer: Peter Littlejohn
April 29, 8pm and April 30, 2pm: 90 minutes with one intermission
Suggested ages 16 +, including some partial nudity, some strong language,
c.w for conversations of sexual assault
Engraving by Brian Morales, additional orchestrations by Grey Grant and Brian Morales, guitar arrangements by Jeremy Esquer.
This project was supported in part through the University of Michigan School of Music, Theatre & Dance Eileen Weiser EXCEL Fund.
Commissioned by Contemporaneous
Produced by Fifth Wall Performing Arts