Songs of Ourselves Writing Workshop
April 10, 2022 @ 1:00 pm

-

2:30 pm

$20 – $40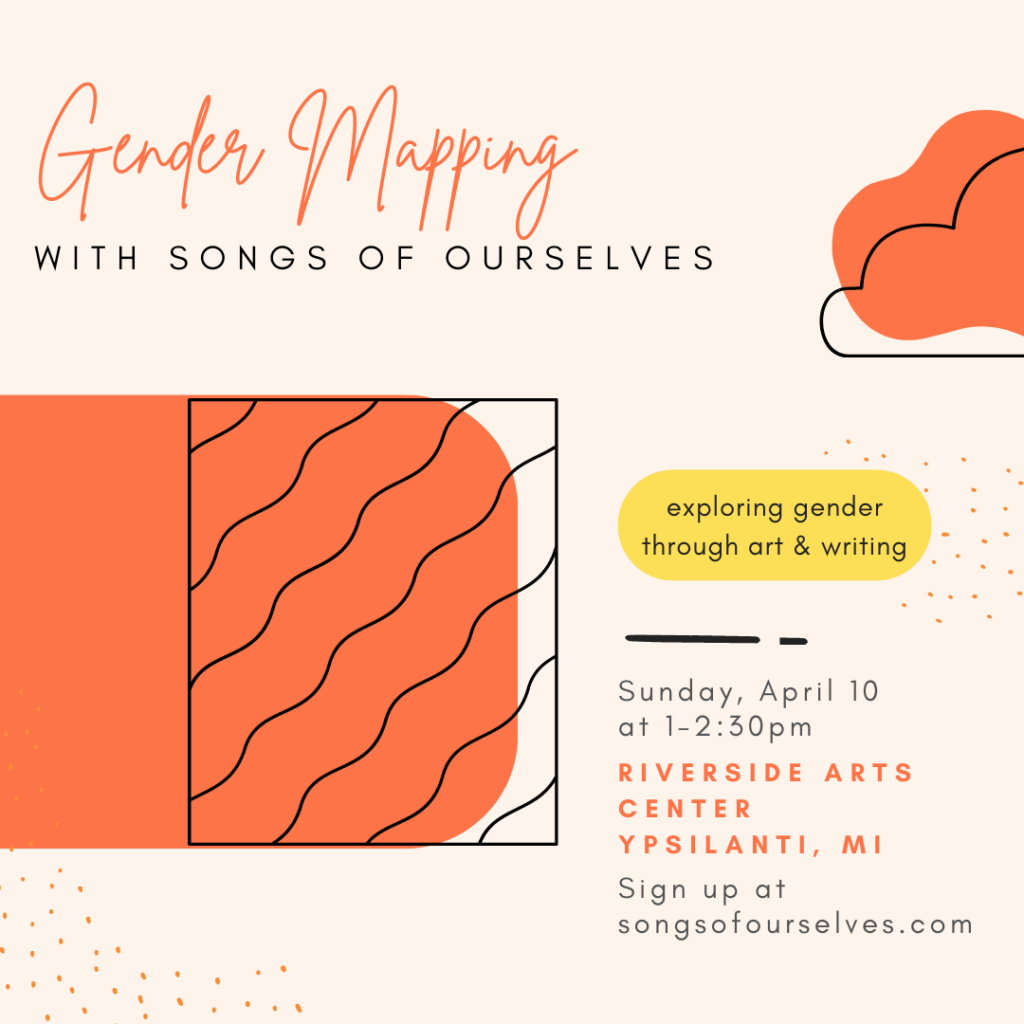 Songs of Ourselves GENDER MAPPING
Songs of Ourselves Gender Mapping Workshop In this workshop, participants will begin to examine their personal gender journey by responding to two short writing prompts and engaging in discussion with other participants.
After doing this reflection, participants will create a gender map that showcases significant points from their gender journey throughout their life. The gender map is a visual representation of a timeline that can look a variety of different ways based on the participant's own creativity. Examples will be provided. The workshop will end with an optional opportunity for participants to share their maps. ​​​​​​​​ ​​​​​​​​
All materials will be provided for writing and creating your maps. You just have to show up! The cost reflected for this workshop helps pay for the materials and space.​​​​​​​​ ​​​​​​​​ You must be 18+ and LGBTQIA+ (including questioning) to participate in this workshop.
Everyone benefits from examining their gender journey- trans and cis people alike, so people of all gender identities and expressions are welcome. Proof of vaccination and mask-wearing required.