Come visit our galleries
Riverside Arts Center is home to two galleries— The Off Center Gallery (64 N. Huron) and the North Gallery (76 N. Huron, lower level). Come explore our monthly exhibits and related events!
GALLERY HOURS
Thursdays 3 p.m. – 8 p.m.
Fridays 3 p.m. -10 p.m.
Saturdays 3 p.m. – 8 p.m.
Closed holidays
CALL FOR ENTRIES
Interested in showing your work at Riverside Arts Center?
This is an exhibit of artwork from the Ann Arbor Women Artists that has been juried by Joseph Marks.
Join us at the reception for our Summer Juried Exhibit. Free and open to the public.
The exhibition will be up from July 7-27.
Riverside Art Center Gallery, 76 N Huron St. Ypsilanti, MI
Hours: Thursday 3-8 pm, Friday 3-10 pm, Saturday 3-8 pm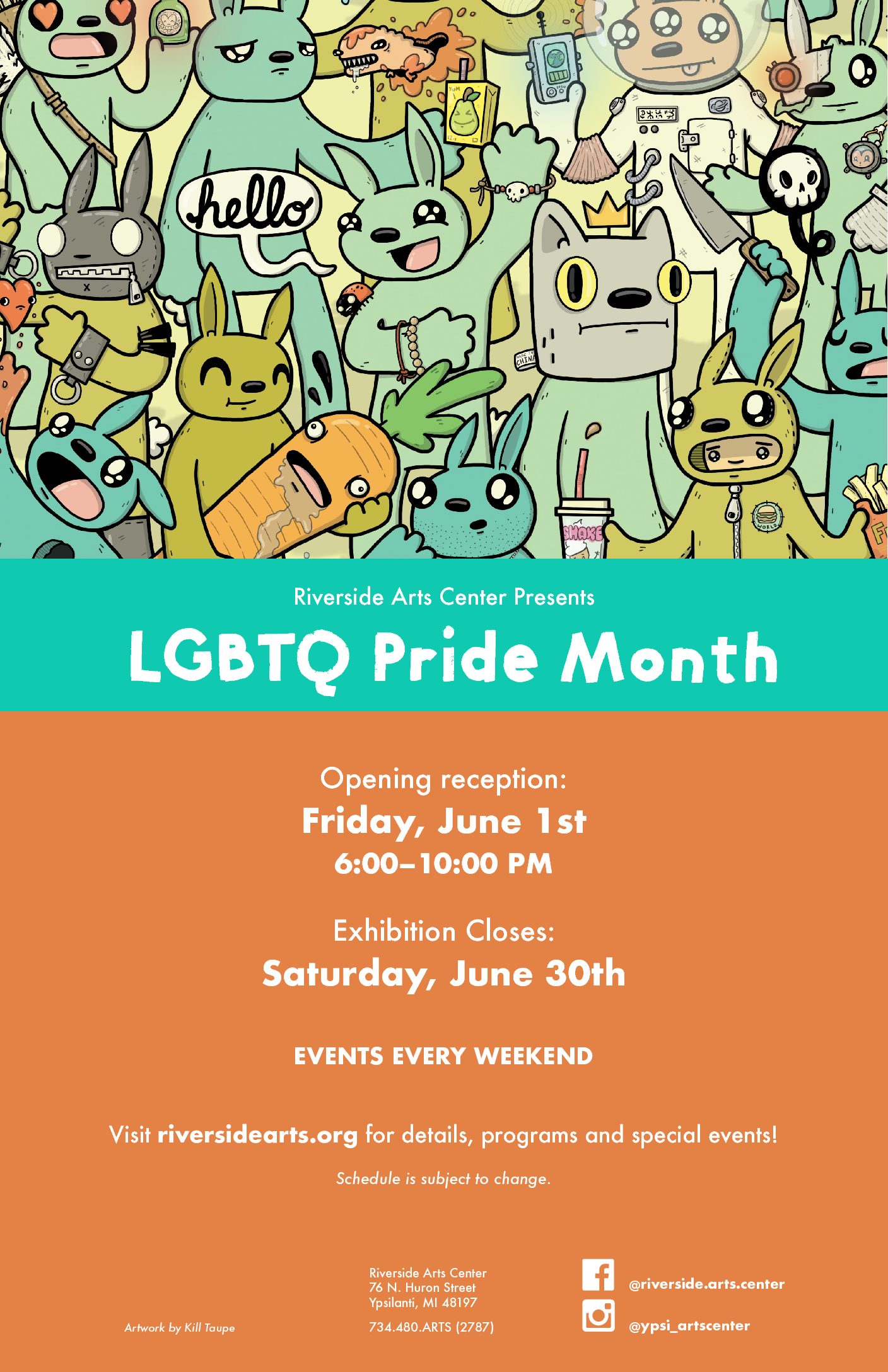 Opening Reception:  June 1, 2018 |  6 – 10 pm
June is Pride month! Riverside Arts Center is dedicating June to the celebration of LGBTQ artists and their work. All month we'll have art, activities, classes and workshops dedicated to the inclusion and contributions of LGBTQ art. Keep checking back on our website as we add more events.     Opening reception Friday, June 1st during the city wide YPSI Pride celebration!
No Results Found
The page you requested could not be found. Try refining your search, or use the navigation above to locate the post.