Fall for Fringe Arts 2023 afterglow gratitude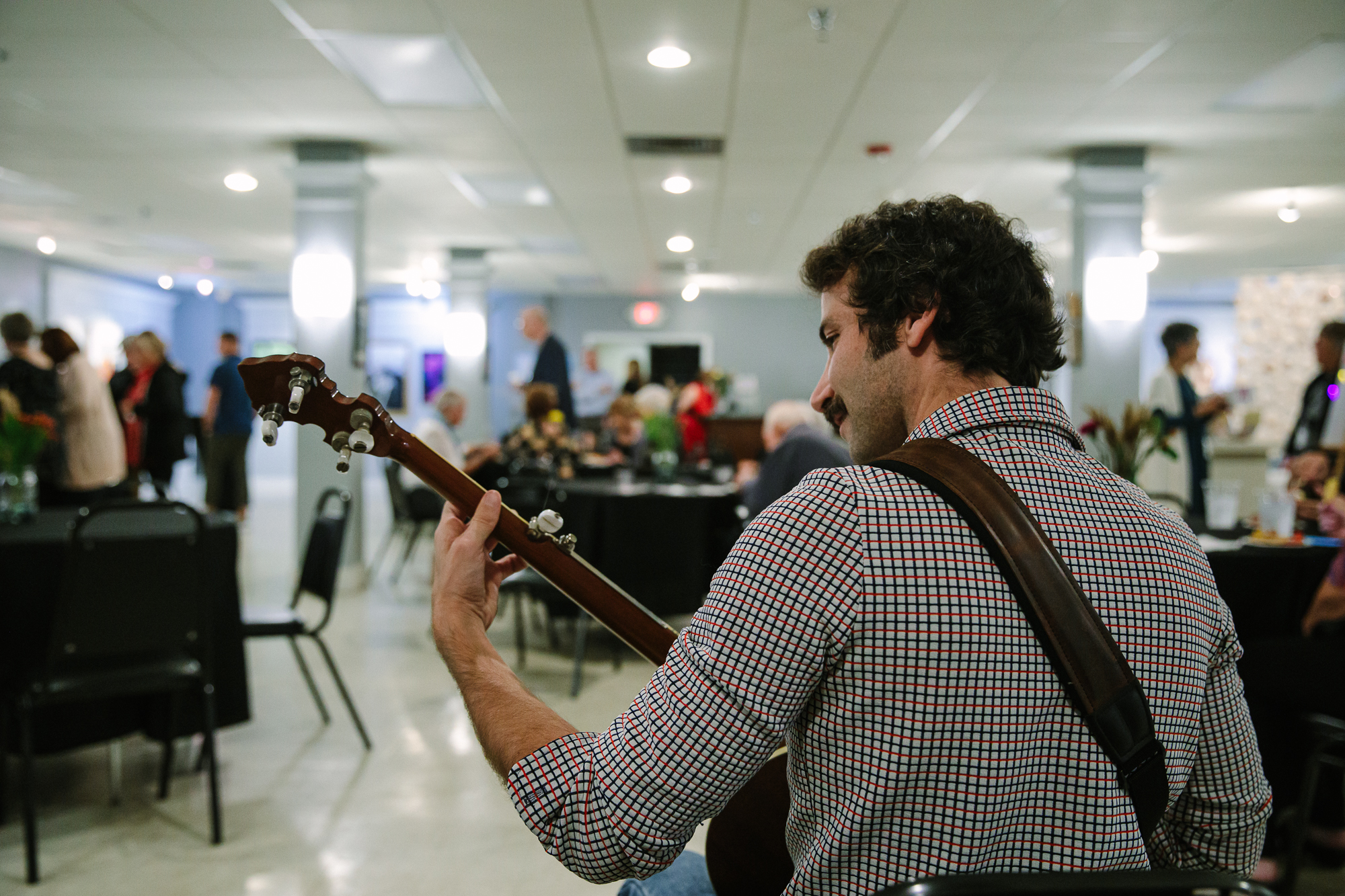 Dear Ypsi Community,
Thank you so much for your incredible support of our fall fundraiser, Fall for Fringe Arts. The sheer number of people who were involved in planning and executing this event is humbling. It was absolutely amazing to have so many people in attendance and activating the entire building. From the body art models and henna, to the interactive puppetry shows, to the live graffiti demonstration, to some incredible culinary offerings, this event used all 30,000 square feet of our facility – displaying a sampling of the incredible possibilities of the creative arts that RAC can provide and foster within our community.
Because of the incredible donors who gave before or during the event, we are able to plan programming to keep the building as active as possible to provide consistent arts experiences for all ages. Our 2024 calendar is already packed with people planning to use the facility for their own organizations' work, and our plans to provide gallery shows, classes and workshops, and continue growing our Fine Arts club are well underway.
Please take a moment to look over this dynamic list of supporters. Without them, this event wouldn't have been possible. 
As we take a moment to soak in the beauty of fall, we're reminded of the beauty in the connections we've made. Our fundraiser was more than just an event; it was a celebration of art, community, and the power of coming together.
With gratitude,
Liz Warren
Executive Director
Sponsors

Bank of Ann Arbor

MACC

Aubree's

Ypsi Real

Sesi Motors

Praxis Properties

Edwards, Ellis & Associates

Hylant

Old National Bank

Retirement Income Solutions

A2Y Chamber

Beal Properties

734 Brewing

Architects Design Group

Eastern Michigan University

Pear, Sperling, Eggan and Daniels

Dr. James Smith and Dr. Connie Ruhl-Smith

Jonathon and Kathryn Bowdler

Donald and Nancie Loppnow

James and Deborah Beuche
Auction item donors

The Ark

Carolyn Weins

Tom and Ann Schriber

University Productions and Red Hawk

Kristin Perkins

Purple Rose

Pam Cardell – EMU Theater

Encore

Aubree's

PTD 

Julie Fisher

Lindsay Clark

Amy Dunwoodie

Deanna White

Davy Jones

Allison Anastasio

Sue Holdaway-Heys

Motawi Tileworks

Rosaline Vick

Spencer Ann Arbor

Dale Fisher

Mark Meier

April Wagner – Epiphany Studios

University of Michigan

Marsha Chamberlin

Sarah and Thomas Gelsanliter

Volunteers

EMU Arts Management Class volunteers

Caroline Mull

Sarah Shafi

Lindy Romans

Nan Plumber

Jim Spencer 

Mary Larkin

Board 

Bill Kinley

Barry LaRue

Dave Armstrong

Morgan Cox

Don Loppnow

Kathi Talley

Sandra Murchison

Bette Warren

Sally McCracken

Pat Tamblyn

Betty Stremich

Andy French

Carey Jernigan

Athena Johnson

Chad Wiebesick

Hafsah Mijinyawa

Brian Filipiak

Committee

Kim DeBord

Kathi Talley

Morgan Cox

Don Loppnow

Barry LaRue

Jean Nelson

Grey Rose Grant

Maggie Spencer

Liz Warren

Entertainment

Leah Schuester

Veronica Ortolan

Megan Foldenauer – Ypsilanti Art Supply and Atelier

Ali Giessner

Lauren Vasquez 

Vance Vandermark

Anthony Bennetts

Laura Mason

Dannielle Murphy

Davy Jones

Naia Venturi

Patrick Elkins

Gary Horton

Das Chritz

Dominique House

Misty Lynn Bergeron

iFFY

Food & Drink
 And of course everyone who attended the event, supporting RAC in serving the arts community in Ypsilanti.