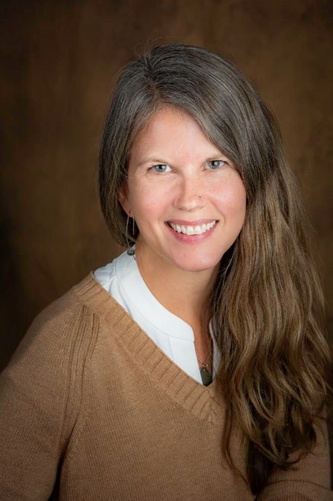 ELISA GUYTON


EXECUTIVE DIRECTOR
As an active member of the Ypsilanti community, Elisa passionately endeavors to increase the viability and accessibility of the arts.  She has a dedicated background in supporting local nonprofits including successfully guiding Yankee Air Museum's Development Department. 

Elisa is the current advisor to EMU's Circle K International club, a member of both the Ypsilanti Kiwanis Club and Ypsilanti Heritage Foundation, a past board member of the Ypsilanti Heritage Festival, and champion of the Community Wing Project. Elisa earned her Bachelor of Arts in Communication Studies and Management from Wright State University.
MARISA DLUGE
OUTREACH MANAGER
Marisa's background is in experimental theater, performance art and community development.  She has received degrees in Communication, Oral Interpretation and Performance Studies from Eastern Michigan University. Marisa has worked with theatres, performance collaboratives, and independent initiatives throughout Detroit, Ann Arbor, and Ypsilanti. Her work has centered on developing community confidence and identity based pedagogy.
TREVOR STONE


Program Manager
Trevor has built community through the arts for over 15 years.  He has produced programming, taught or performed at institutions like the Smithsonian American Art Museum, Museum of Contemporary Art Chicago, Museum of Contemporary Art Detroit, University of Michigan, Eastern Michigan University and the Neutral Zone Teen Center.
JASON S. JOHNSON
TEACHING ARTIST
Jason is an artist from Detroit and an Eastern Michigan University Alumni where he earned a degree in accounting. He has been a long time resident of Ypsilanti where he shares his passion for the arts and community building. Jason is working on his studio practice including upcoming shows and collaborations with other local artists.
LISA VOELKER
TEACHING ARTIST
Lisa is the Assistant Director for the Southeast Michigan Stewardship Coalition (SEMIS).  Her role is to work with teachers, students, community partners and field coaches to support Place-Based and Eco-Justice Education learning. Lisa holds an undergraduate degree in Visual Arts Education and a MA in Social Foundations of Education, both from Eastern Michigan University. Prior to joining the SEMIS Coalition she taught PreK-8th Grade Visual Arts in Ypsilanti Township at East Arbor Academy.
GINA DANENE THOMPSON
TEACHING ARTIST
Gina Danene has taught at some of the top dance studios all over California and her career was unparalleled; however, she moved back to MI to bring her unique, top of the line choreography to her roots. She is the Artistic Director and Choreographer for her own Ann Arbor based dance company, PURe Dance Ensemble. PURe Dance Ensemble company members represent many of the elementary schools in A2, all high schools in A2, and students of the University of MI.
Akosua Dow – Chair
David Armstrong – Treasurer
Barry LaRue – Secretary
Brian Filipiak
Jennifer Goulet
Athena Johnson
William Kinley – Past Chair
William Knudstrup
Don Loppnow – Past Chair
Sally McCracken
Danielle Milner
Sandra Murchison
Ben Harrington
Greg Sheldon
Betty Stremich
Kathi Talley
Bette Warren
Chad Wiebesick 
Linda Yohn