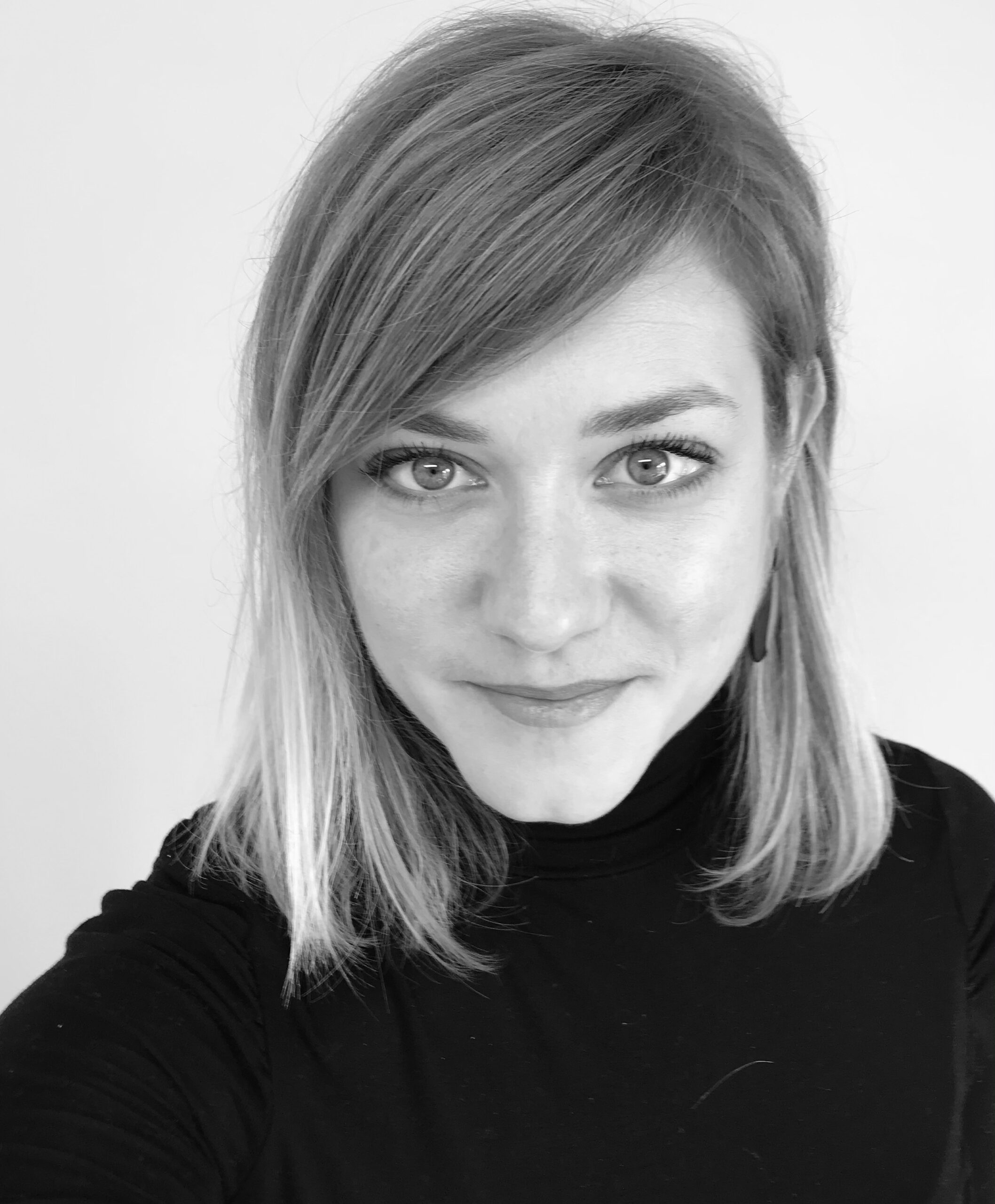 Elizabeth Warren
Executive Director
Liz Warren (she/her) has called Ypsilanti home for over 17 years, and works to strengthen her community in any way she can. As an experienced fundraiser and relationship builder, she is passionate about building community, connecting and learning through art, and creating intentional spaces in all facets of her life. Liz is a big fan of Ypsilanti's flourishing arts community, and she can't wait to connect local artists with the community to bring both groups more opportunities through the incredible resources at the Riverside Arts Center. In her spare time, you'll find Liz at the Ypsi Farmers Markets, cooking delicious meals with her husband and three children, and dreaming of her family's future puppy. 
Email: elizabeth@riversidearts.org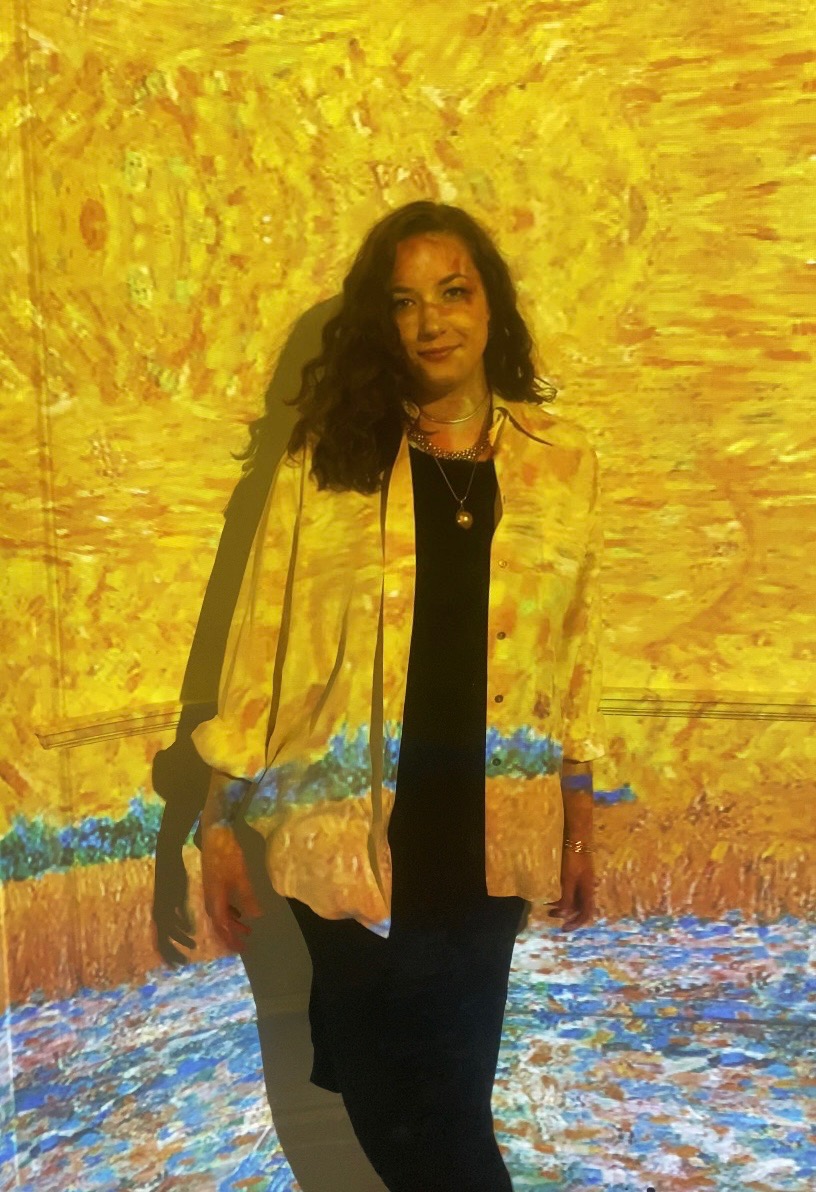 Maggie Spencer
Manager of Operations
Maggie Spencer (she/her) has a B.A. in Art History and Architecture with a focus on  Conceptual Art from DePaul University and a M.A. in Arts Administration from the Univeristy of Kentucky. She has over six years experience in galleries and more than five years in arts administration. Maggie is passionate about bringing new and different arts opportunities to the area to support local artists and audiences alike.
Email: maggie@riversidearts.org
Grey Grant
Marketing and Administrative Assistant
GREY GRANT (she/they) is a composer, performer, librettist, and arts administrator living in Ypsilanti, Michigan. They hold a B.M and a M.A from the School of Music Theatre and Dance at the University of Michigan. They are deeply involved in the experimental and theatrical music scene of Southeast Michigan.
Email: grey@riversidearts.org
William Kinley - Chair, Founder
Founder, current Chair, and board member of Riverside Arts Center, Bill Kinley is a partner with his son Tyler in Praxis Properties, a commercial property company. His former company Phoenix Contractors has been active in commercial construction for over forty years, and built or rebuilt several buildings in the Ypsi area, and continues that success.. He and his companies have received several awards and recognitions.
He is currently a member of The Ark Board, the Ann Arbor Downtown Review Board, and the Huron River Watershed Council, and former chair of the Ann Arbor Area Community Foundation, the Washtenaw Community College Foundation, the Ypsilanti DDA, and several other local non-profit organizations. 
 He and his wife Mary (recently deceased) are parents of a blended family of six (the Gang of Six), with six grands and one great-grand.As his leisure time has increased, he has been fly fishing far and wide, reliving his youth with sporty cars, and spending quality time with his two cats, Chachi and Bruce.
 His focus on RAC has been on the bricks-and-mortar: the building has had a series of improvements through its 28 year history, and now is primed to take on the last frontier—the improvements to the now-vacant third floor  will offer a significant flexible, dramatic space for a variety of uses, and Bill and the RAC property team are ready to take on the challenge of reconstructing the space to its full potential.
Barry LaRue - Secretary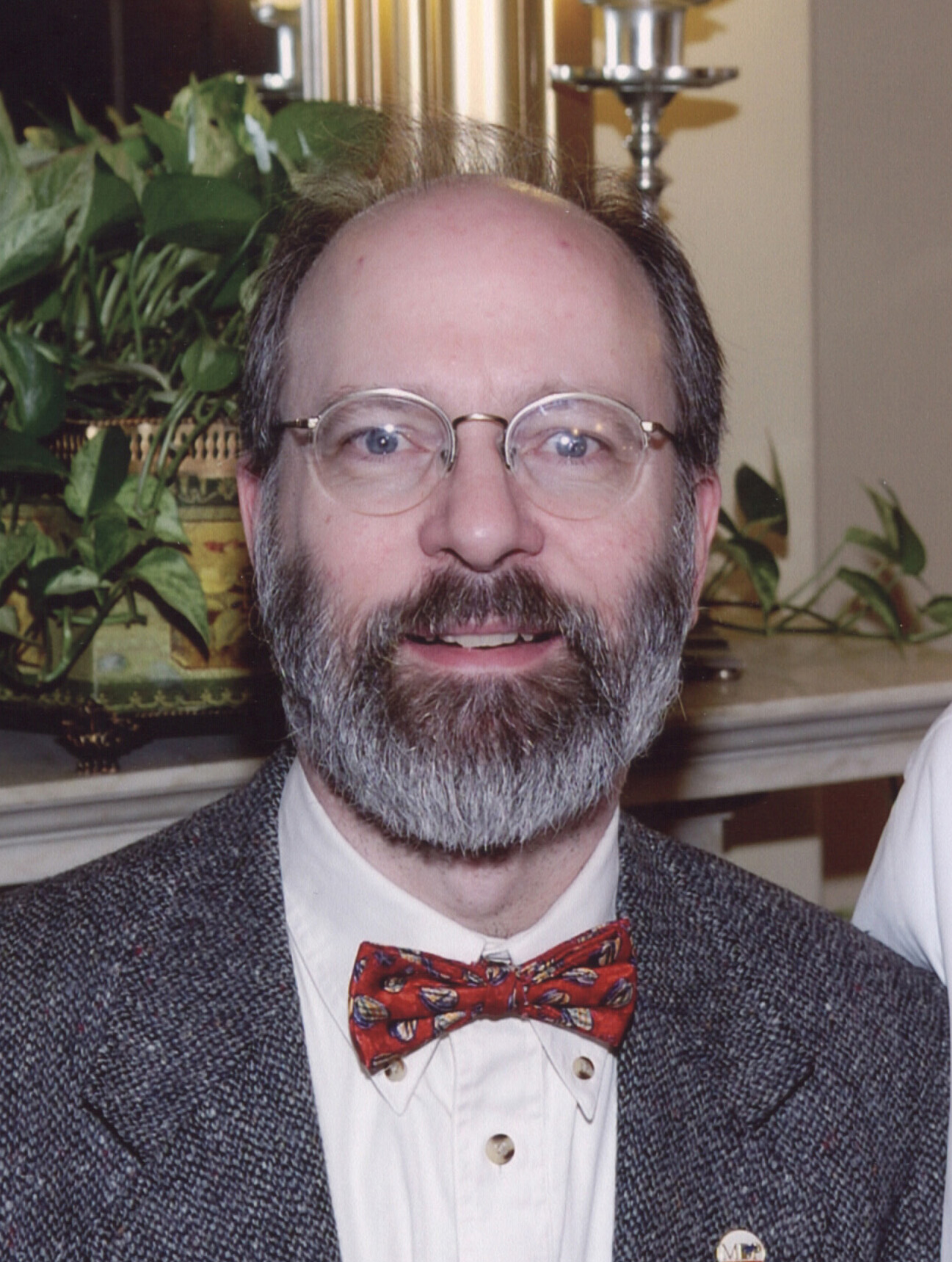 Barry LaRue is a lifelong resident of Ypsilanti and one of the original founders of the Riverside Arts Center.  He recently retired after 41 years at the University of Michigan as Senior Performance Hall Operations Manager overseeing technical aspects of venues such as the Power Center, Mendelssohn Theatre and Hill Auditorium.   Barry has spent his entire adult life active in the community having served on the Ypsilanti City Council, Historic District Commission, the boards of the Ypsilanti Heritage Foundation, Destination Ann Arbor and Highland Cemetery among others.   He holds a residential builders license and enjoys working on older homes, including the 1858 Italianate he shares with his wife Kim Clarke, a senior writer at the University of Michigan.
Morgan Cox - Engagement Officer
Morgan Cox has lived in Ypsilanti since 2006. She has served on multiple non-profit boards and has volunteered for past Ypsi-based arts events, including the Shadow Art Fair and Krampus Ball. Morgan has a background in secondary education, and she currently works at a local non-profit as the director of communications and development. She likes cooking, playing drums, podcasts and newsletters, riding her bike, and spending time with as many dogs as possible – though mostly her greyhound, Marie. 
Donald Loppnow - Past Chair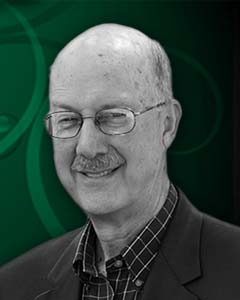 Donald Loppnow, earned a Bachelor of Science degree from the University of Wisconsin, a Master of Social Work from Washington University, and a Doctor of Philosophy from the University of Michigan. He joined Eastern Michigan University in 1974 as a lecturer in sociology. Don rose through the academic ranks to professor of social work, the position he held at the time of his retirement in 2014. He was instrumental in founding the Department of Social Work, now the School of Social Work and served as its first Department Head. 
Don came into University-wide leadership in 1990 when he was named interim director of the Office of Research Development.  In 1997, he became associate vice president for Extended Programs and added a half-time appointment as assistant to the president for strategic planning in 2000. Don was tapped by the Board of Regents to serve briefly as acting president in 2004, and then became the senior executive for strategic planning and continuous improvement from 2004-2006. He served as provost and vice president for academic affairs from 2006-2009, with a change in title to executive vice president in 2007. Don acted as interim president from 2007 – 2008. He then served as vice-president for advancement and executive director of the EMU Foundation until 2009 before retiring. In 2015 Don was asked to return to EMU to serve as interim president a third time until 2016.
He has served in leadership roles on the Board of Directors for the Riverside Arts Center, the Ypsilanti Area Community Fund, Big Brothers/Big Sisters of Washtenaw County, the Ann Arbor Hands-on Museum, the Ypsilanti Historical Society, the Ann Arbor Area Community Foundation and the 109 year-old town-gown organization, the Twenty Club. He has also served on the boards or committees of Dawn Farm, HelpSource, Ann Arbor Child and Family Services Coordinating Council, Junior League of Ann Arbor, Washtenaw United Way, and more.
David Armstrong - Treasurer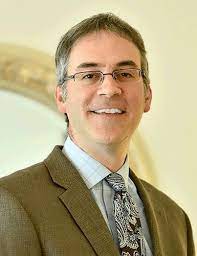 David is a partner at Edwards, Ellis & Associates, P.C. and has been since 2007, after joining in 1992. He is both a tax expert as well as a financial advisor. He received his BBA in accounting at the University of Michigan with high distinction and then continued to get his MS in Taxation with Summa Cum Laude from Walsh College. David obtained his CPA license in 1995. He also qualified as a Certified Financial Planner (CFP)® in 2005.
David currently serves as Treasurer of Riverside Arts Center and is a member of the Finance Committee for Big Brothers Big Sisters of Washtenaw County. David is also a Life Master in bridge and enjoys playing in local tournaments on a regular basis.
Andrew French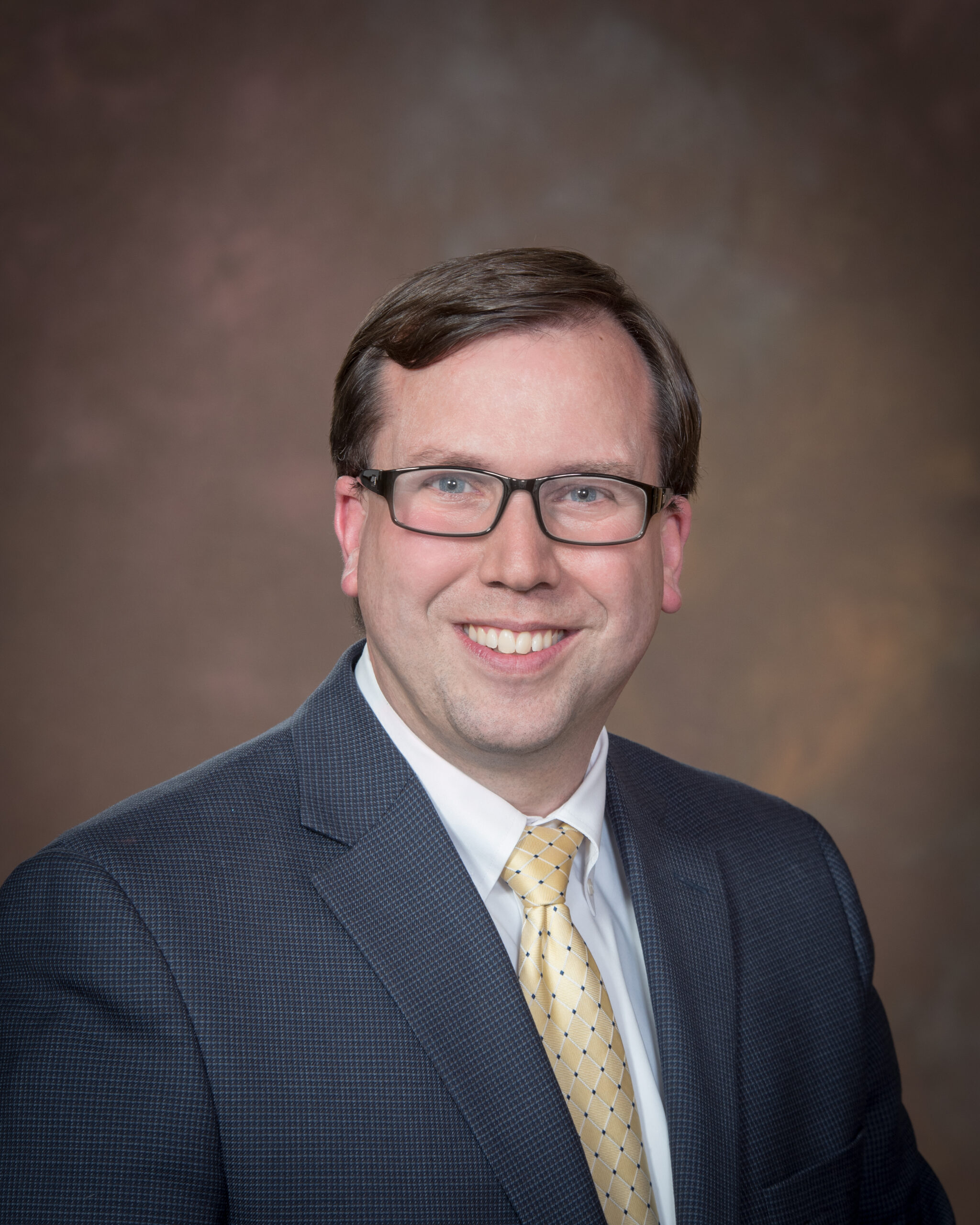 Andrew French is the president of Aubree's Flagstar which owns the Aubree's Pizzeria and Grill brand.  Aubree's began in Ypsilanti and currently has 7 locations throughout Southeast Michigan.  Andrew attended Michigan State University and earned his B.A. in Finance in 1997.  In addition to growing the restaurant brand, Andrew has dedicated his time to sup‌porting non-profits and community organizations.  Along with the Riverside Arts Center, Andrew currently serves on the boards of the Michigan Restaurant and Lodging Association, Destination Ann Arbor, and the Ypsilanti Downtown Development Authority.

Brian Filipiak
Brian has enjoyed a life-long appreciation and support of the arts – in particular with the performing arts. He first volunteered at the Riverside in 2008, and has been involved with the Riverside Board since 2015. He especially enjoys that the Riverside lies at the intersection of Arts, Culture, Entertainment, and Education, and while "Arts" is part of the name, the RAC has evolved into a Community resource as well. Brian looks forward to continued growth and expansion of the RAC, and for even more exciting things in the future.
Athena Johnson
Whether performing Hip Hop, singing Neo Soul, Jazz, Contemporary Gospel or Opera, the power behind Athena Johnson's classically trained voice is indescribable. As the granddaughter of a pastor, singing in the church served as the foundation that would become a vital ingredient in the recipe for success for this accomplished vocalist.
Johnson attended Western Michigan University, majoring in Vocal Performance. Upon transitioning to Washtenaw Community College, she started a band which was called 'The Elements of Sound'. This endeavor allowed Johnson to perform at such events as 'The River Raisin Smooth Jazz Festival'.  She has worked with saxophonist Yancyy, bassist Terry Washington, and keyboardist Gerard Gibbs.
Sally McCracken
Sally McCracken, Ph.D., Professor Emeritus, Eastern Michigan University. Current resident of the EMU Faculty and Staff Association, member of the Arts and Science Resource Board and Secretary/Treasurer of the Twenty Club Town and Gown Association. Former President of the EMU Faculty Council, President of the American Association of University Professors, multiple National AAUP Councils, Labor Consultant and invited speaker for multiple organizations. Awards: ADAHI award for Excellence in Teaching, 1969; Sabbatical Leaves, 1978 and 1985; Faculty Recognition Awards, Division of University Marketing and Student Affairs–1984, 1985, 1986, 1988, 1989; RTL (Research in Teaching and learning) Fellow, 1995-1996; Sternberg Award, National AAUP, Collective Bargaining Congress, 1998; Ronald Collins EMU Distinguished Faculty Award, Service, 1998; Michigan Association of Governing Boards Distinguished Faculty Award, 2000; and EMU Alumnae Association, Teaching Excellence Award, 2005; and EMU AlumniAssociation Porter Award for Service, 2015.
Hafsah Mijinyawa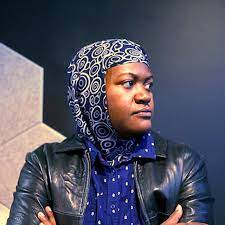 Hafsah is an illustrator, print & motion designer and nerd based in Ann Arbor, Michigan. She is primarily a self-taught designer who consistently ventures off the beaten path of design to explore animation, illustration and filmmaking.
Hafsah's post-college life featured a rip-roaring venture into freelance work as an illustrator and publication designer in the immediate Metro Detroit area before joining a cybersecurity company in Ann Arbor's flourishing tech community. In her current form, she is a visual designer with an array of thoughts, opinions and aspirations that I all too freely share on social media. Someone should stop me, they have not. I remain at large.
Betty Stremich
Betty began her career managing and owning several restaurants in the Plymouth and Ann Arbor area. Betty would eventually establish Strategic Resources, a consulting company dedicated to nonprofit excellence. Betty would go on to become the Director of Development at Arbor Hospice, Executive Director of Advancement at the Detroit Institute of the Arts, and the Director of Corporate and Foundation Relations at Eastern Michigan University. She has had the privilege of serving on numerous boards and engaged in volunteer activity in our community as well as in West Michigan. She is pleased and proud to support Riverside Arts Center as it grows.
Patrick Tamblyn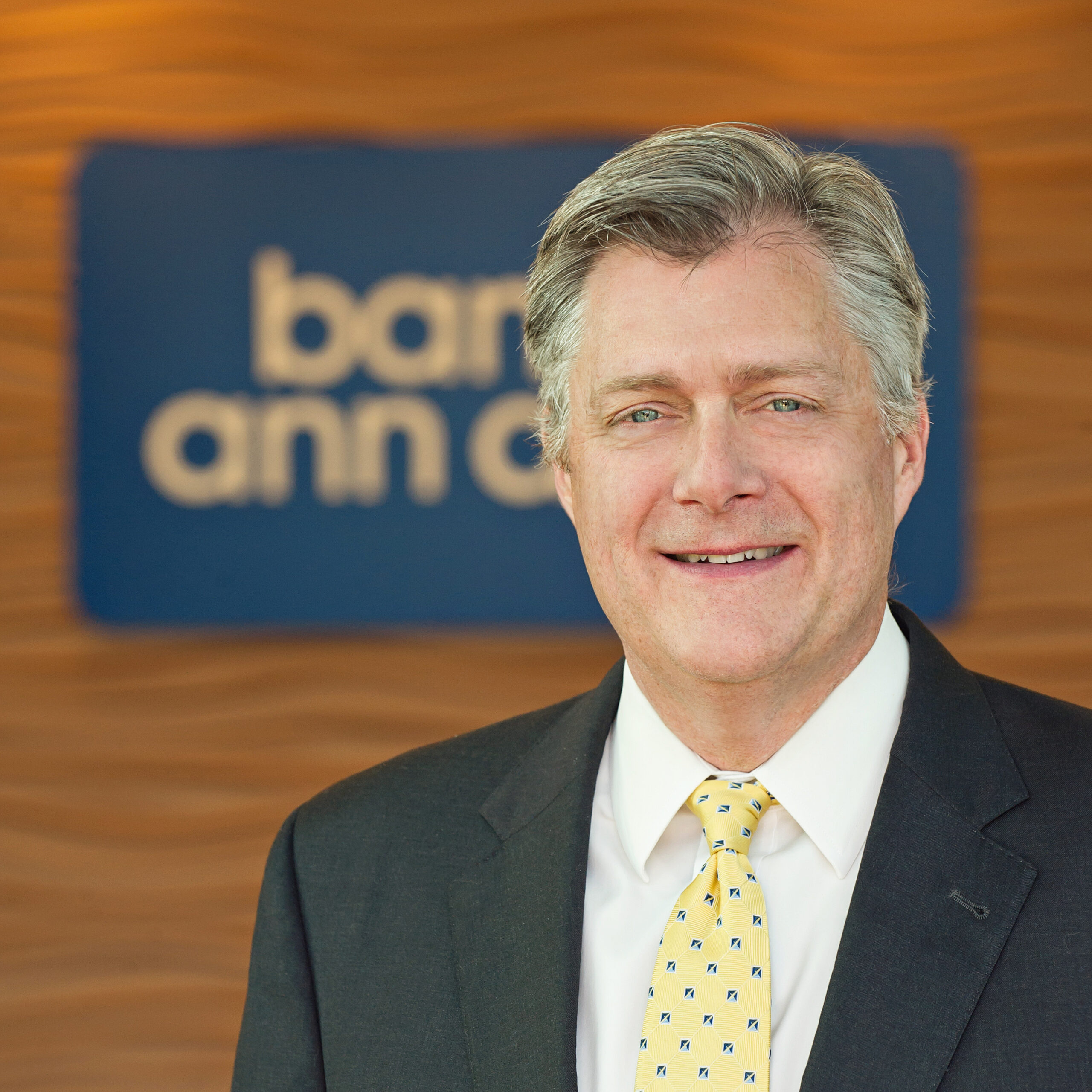 Senior VP & Private Banking Manager
Bank of Ann Arbor
Patrick Tamblyn has over 40 years of banking experience, with the last 36 years in Washtenaw County. He joined Bank of Ann Arbor in January 2006 as President of the Ypsilanti District and now serves as Manager of the Private Banking team. Pat previously served in commercial lending roles at KeyBank and Comerica.
Pat's community involvement has included the Ann Arbor YMCA, Ypsilanti Area Community Fund, Dawn Farm, First Presbyterian Church, Forum Club, and Capital Campaign Co-Chair for Hope Medical Clinic and The Gilbert Residence. He currently serves as Chair of the Glacier Hills Foundation Board. Pat holds a B.B.A. in Finance from Western Michigan University and an Associates of Applied Science degree in Aviation from Northwestern Michigan College.
Pat and Diane live in Ann Arbor Hills and have 3 children, Jameson in Washington D.C., Annie in Appleton, WI, and Holden in San Francisco.
Kathi Talley
Kathi Talley joined the Riverside Art Center board in 20xx.  Her expertise is in within the visual arts and exhibitions areas.  She currently works as the Visual Arts Coordinator for the Gifts of Arts program at Michigan Medicine for the past 22 years.  One of the first and most comprehensive arts in medicine programs nationwide, and one of the largest, indoor non-museum spaces in the state, Gifts of Arts brings the world of art & music to patients, visitors, and staff.  She oversees nine rotating galleries throughout the health system, presenting over 35 exhibits annually.  Kathi has a B.F.A. from the Penny W. Stamps School of Art & Design at the University of Michigan, and an M.B.A. in Healthcare Administration from Oakland University.  She is an avid sea kayaker and has paddled the Great Lakes and Southwest Florida extensively.
Bette Warren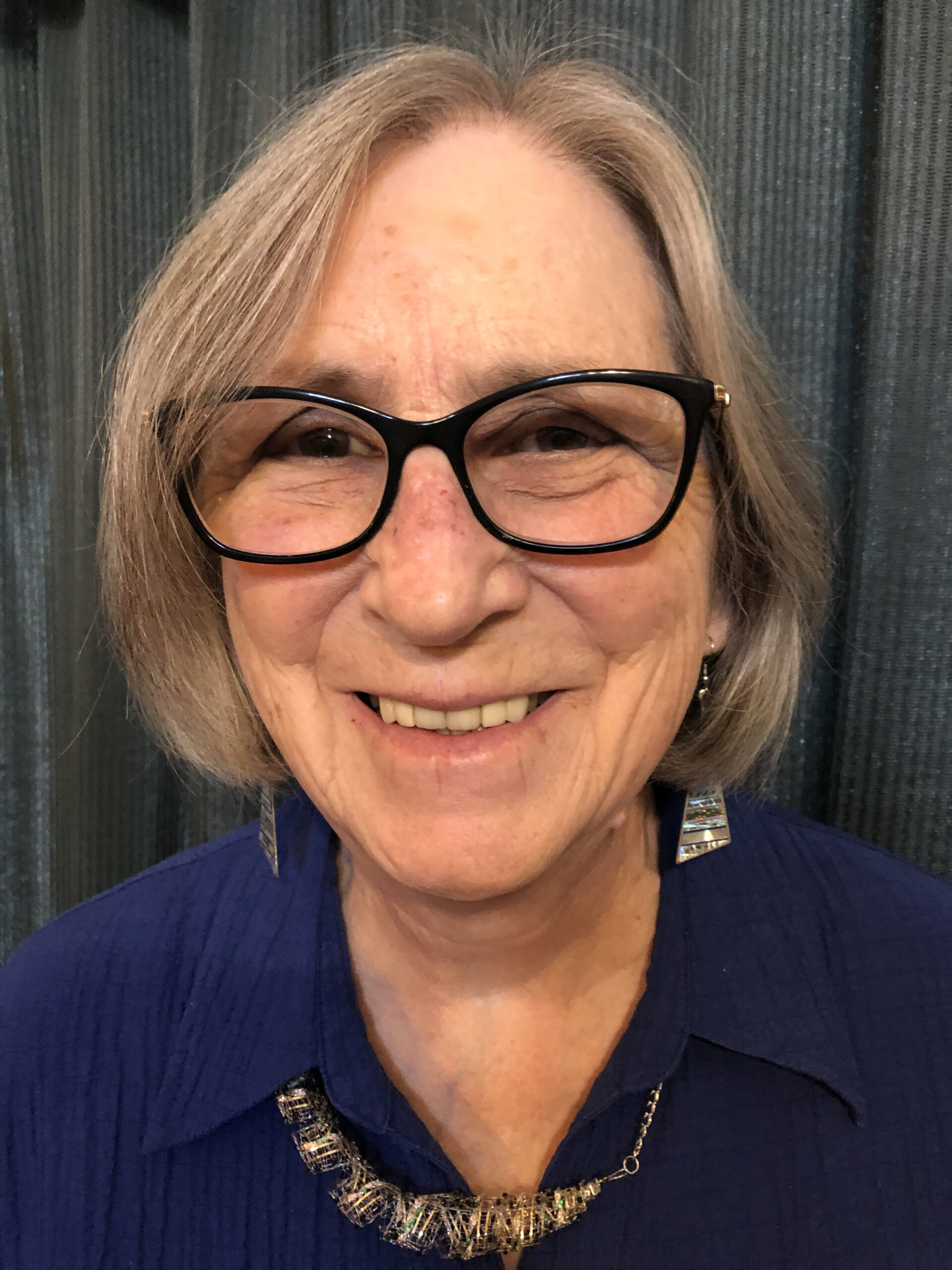 Bette Warren, PhD., Eastern Michigan University Emeritus Professor. She is currently a member of the EMU College of Arts and Sciences Resource Board, Treasurer of the Ypsilanti Historical Society, and Treasurer of the Genealogical Society of Washtenaw County. At EMU she served as a faculty member and Department Head in the Department of Mathematics, and subsequently as Associate Vice President for Academic Programming in the Provost's Office. Leadership roles include: President of the EMU University Faculty Council; Chair of the Michigan Section of the Mathematical Association of America; member of the national Governing Board of the Mathematical Association of America. Awards include: 1995 EMU Distinguished Faculty Award for Service to the University; 1996-97 Michigan Association of Governing Boards Distinguished Faculty Award; 2001-02 Distinguished Service Award from the Michigan Section – MAA; 2021 Porter Distinguished Service Award from the EMU Alumni Association.
Sandra Murchison
Sandra Murchison is the Director of the School of Art & Design at EMU, and the Director of the Parsons Center for Arts & Sciences.  Murchison is Board Chair of the Riverside Arts Center, a non profit community art center in Ypsilanti, Michigan.  She also serves on the Board of the National Council for Arts Administrators (NCAA). Murchison has served the printmaking organization SGC International as Archives Coordinator, Vice President and on the nominating committee. As an artist, she was chosen for a 2017 artist residency by the Alpena Wildlife Sanctuary.  Murchison has had solo exhibitions at such places as the University of the Arts, Mansfield University, Loyola University, Rockhurst University, Delta State University, and the Cottonlandia Museum.  Her work is featured in Contemporary American Printmakers.  Murchison has taught print and book arts courses at Arrowmont School of Arts and Crafts, Southwest School of Art & Crafts and has served as a master printer at the Center for Contemporary Printmaking. 
Chad Wiebesick
Chad Wiebesick serves as the VP of Marketing and Communications at Destination Ann Arbor. Prior to this role, he served as Director of Social Media and Interactive Marketing for the State of Michigan's tourism and economic development agency. He is named among the nation's Top 5 Government Social Media Leaders in 2015. He serves as the first-ever Executive in Residence at Eastern Michigan University's Center for Digital Engagement.
He is a blogger and published writer, contributing content to books such as "Visual Social Media Marketing"​ and "Economic Development Marketing 2nd Edition"​ as well as writing articles for Social Media Today, Website Magazine, Ragan's PR Daily and more.
Chad has spoken worldwide in Australia, Europe, India and North America at numerous conferences such as Social Media Tourism Symposium in Australia, International Society of Travel and Tourism Educators, International Conference on Travel Technology in India, European Digital Tourism Think Tank, Search Engine Strategies, Michigan Governor's Conference on Tourism, and Dreamforce, the world's largest software conference with 130,000 attendees from 65 countries.
He is a founding board member of the Social Media Association of Michigan and a past President of the Ann Arbor Ad Club, a chapter of the American Advertising Federation.
Carey Jernigan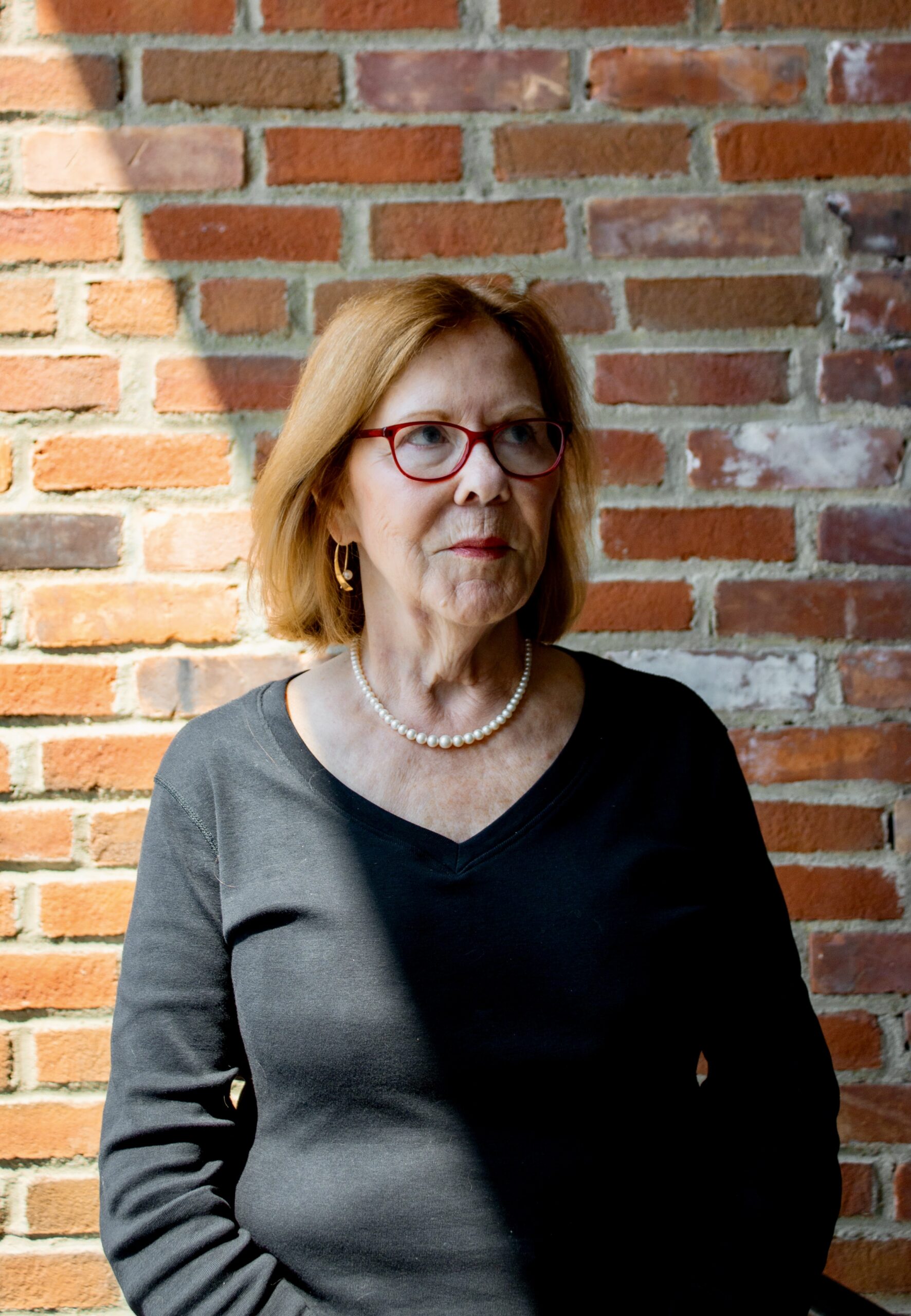 Carey Jernigan is the VP Risk Management at REGROUP, a brand transformation agency. The agency has served DTE, Chevron Extra Mile, Right at Home, Michigan Medicine, Pet Supplies Plus, Michigan Theater, SafeHouse Center, Artrain and others.
Carey's experience in advertising and marketing spans many years. Prior to joining re:group, she was COO of Fitch – Ann Arbor an international design consultancy. She has worked as Senior Vice President Administration for Ross Roy Communications and served as the President of their Atlanta subsidiary. She has served as Senior Vice President of Operations, Production, Administration and served as Corporate Secretary at Group 243 for ten years helping to broker its sale to Ross Roy Communications. This included oversight of building their corporate headquarters in Ann Arbor. She became the first Executive Director of the Eastern Michigan University Foundation, reporting to the Board of Directors, where she established the organizations operations and served for five years. During this time a record fundraising campaign was successfully executed.
Carey received her Bachelor of Fine Arts from Eastern Michigan University. She also attended the University of Michigan and Rochester Institute of Technology. She has enjoyed board service as an appointed member and leader for non-profits; Arbor Hospice, Neighborhood Senior Services, Ann Arbor Art Center, St. Joseph Mercy Hospital, American Red Cross, Washtenaw Community College Foundation, WCC Women's Council, Ann Arbor Art Fair-The Original and The Ann Arbor Thrift Shop.
She was appointed by the Mayor of the city of Ann Arbor to the Ann Arbor Downtown Development Authority, and she continues to support downtown Ann Arbor.