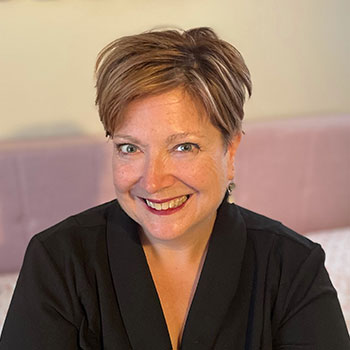 AMY FRACKER
Executive Director
 Amy comes to the center with over 25 years of progressive experience as an innovative and visionary leader in the arts, education and non-profit sectors. Amy is deeply committed to building strong, more vibrant communities through the arts, and is equally committed to helping organizations advance and make a bigger impact for the communities that they serve.
Amy's leadership also includes a variety of community roles as a member of the Jackson Business and Professional Women (BPW) and a Rotarian. Amy is excited to return back to the community from where she got her start, and honored to continue the legacy and excellent work of RAC.
Amy received a Bachelor's degree in History and Art History from Eastern Michigan University, and is currently attending Indiana University Lilly Family School of Philanthropy to obtain her Fund Development certifications.
Amy lives with her husband Dan, daughter Amelia, and their three cats and dog Wilbur. 
David Armstrong – Treasurer
Akosua Dow – Chair
William Kinley – Founder and Past-Chair
Barry LaRue – Secretary
Donald Loppnow – Interim Engagement Officer
Sandra Murchison – Chair Elect
Patton Doyle 
Brian Filipiak
Athena Johnson
Sally McCracken
Betty Stremich
Kathi Talley
Bette Warren
Chad Wiebesick
Linda Yohn