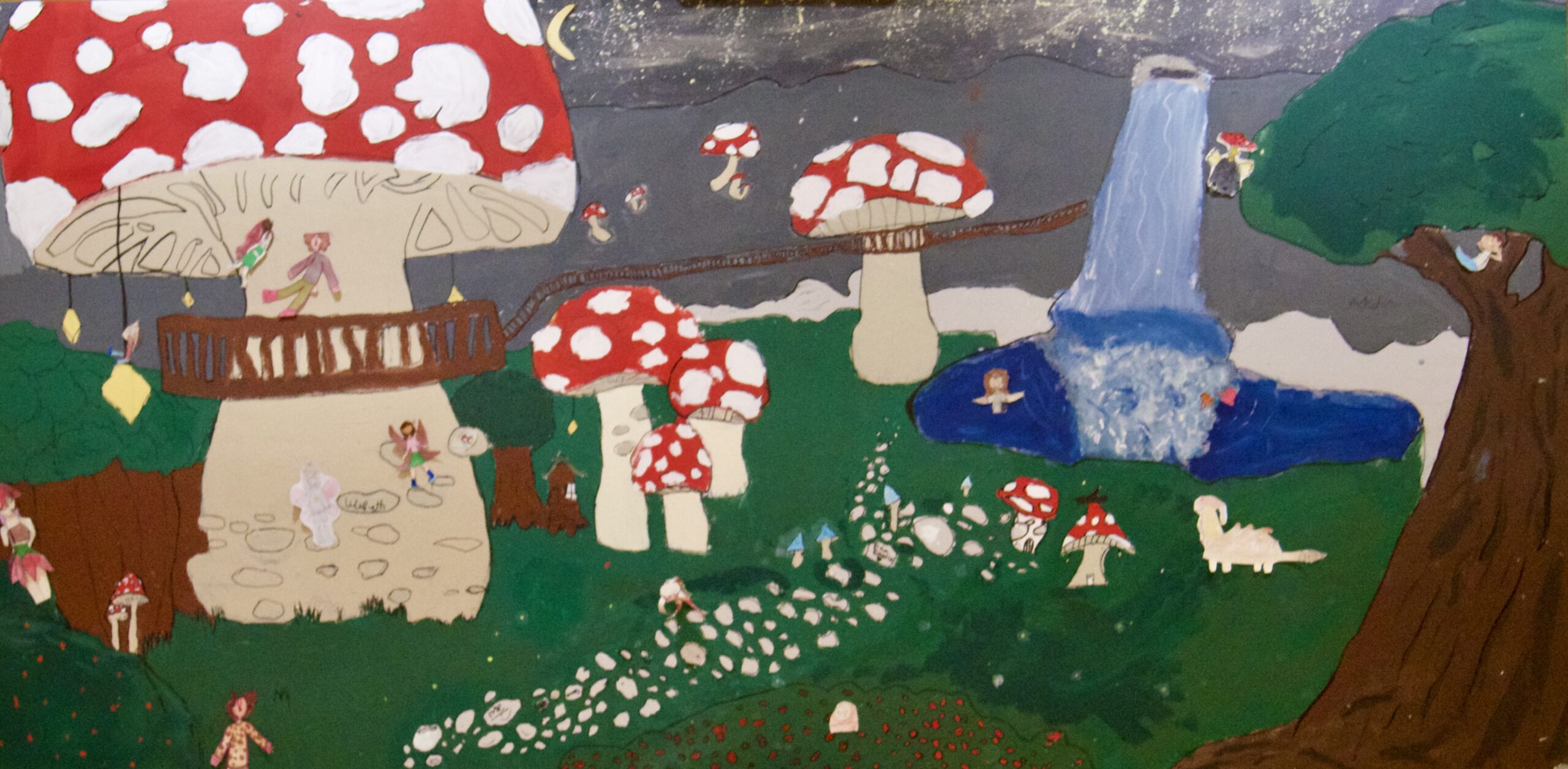 Registration begins Wednesday, February 15th at 8am.
We are excited to finally announce our Summer Camp for 2023.  This day camp for children ages 5 – 12  will take place from June 26th – August 4th That's five individual weeks your camper can participate in this summer! 
Sign up begins February 15th here at riversidearts.org/summercamps  
Camp runs Monday – Friday 10am – 3pm daily
Tuition is $125 a week with a free opt-in option for RAC provided lunch and snacks.

This year's overarching theme is Art Explorers: Exploring our world and beyond through art.  Campers will explore the here and now by focusing on how our physical environment can be interpreted through art. Each week will explore a different aspect of our physical surroundings and how they can be interpreted through art.
June 26 – June 30
In the Cosmos
Discover outer space and worlds beyond our own. Campers will create cosmic paintings, their own planet, spaceships, rockships, and cartoon aliens!
July 17 – July 21
Into the Woods
Explore the natural world of the Great Lakes Region, creating 2D and 3D trees and plants, nature rubbings of indigenous plant-life, flower crowns, make paper, and work with natural dyes.
July 31 – August 4
The World according to me
Our five fantastic senses are how we experience the world. Campers will create projects exploring sight, feel, taste (cotton candy, anyone?!), smell, and hearing.
July 10 – July 14
Up in the air
Whether it's a bird, a plane, or superman, there is a world of wonder in the sky! Campers will create 3D clouds, birds, butterflies, flying insects, airplanes, and a mobile of a sky-scene. 
July 24 – July 28
Water World
Journey into the mysterious and magical world of the deep blue. Art projects include water color, bubble paintings, creating sea creatures, and DYI kinetic sand and more!
Monday-Friday
10AM-3PM, Ages 5-12
Tuition: $125 a week
LIMITED scholarships available
DRAW! WRITE! ACT!
Our First week of camp we wrote, played, performed and directed our very own original show!
SPACE INVADERS!
Ypsilanti was invaded: By the coolest bunch of alien artist in the universe!
ART ON THE STREETS
Graffiti, flash mobs and public art! We explored how we can take our creativity to the streets!
FLY SCULPTURE CAMP
Our First week of camp was full of building, designing and creating sculpture of all shapes and sizes!
FLY INTO THE NATURAL WORLD
Summer's the perfect time to learn about the natural world around us!
FLY ART GAMES
This summer we explored the worlds between art, performance, and games!
"My full throttle, super energetic boys really loved their first week at camp last week and were totally looking forward to their return today for their second week of camp.  Thank you!  Y'all understood that the boys have unquenchable curiosity and you endured their many questions and expectations.  Perhaps best of all, they now LOVE rocks and can recite a lecture worth of information to all of us about the differences from one type of mineral to another and how rocks are made and on and on.  We went for a 2 mile hike together looking at nature and rocks this weekend because of the RAC camp and it was one of the best days of my whole motherhood.  Thank you for this ultimate gift.  You're rockin' it!"
"I just wanted to personally thank you so much for giving my son such an amazing opportunity. He absolutely loved camp last week and he loved Trevor. It's been a long time since I've seen him so happy!" 
"I want to thank you for a wonderful week of camp!! My son loved it! He didn't want it to end. I will be looking Into FLY at YIES for the upcoming school year. He said the favorite part of camp was going to Rock Island and getting rocks and building the fort.  You guys included everything he needed. Art, science, educational, exercise and fun. All of these things make his week memorable.Thank you again for the scholarship so he could be a part of this week at camp! We will be watching for camp info next summer!"