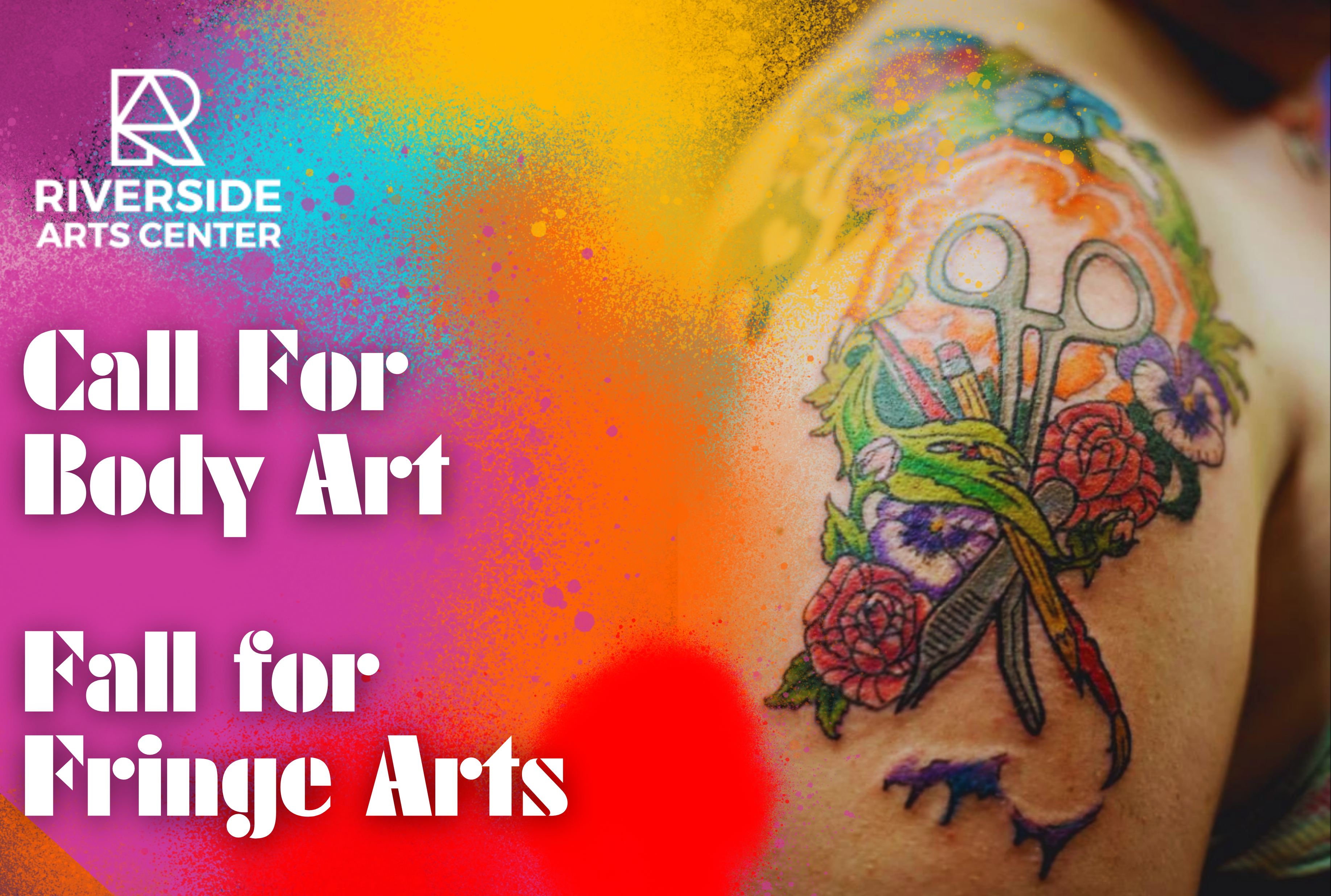 Details in short:
Deadline to submit: September 13, 2023
Notification of acceptance: September 15, 2023
Date of Fundraiser: September 28, 2023
Juried by RAC Staff and Ben Moore, local tattoo artist.
For complete details and to submit visit the form below.
Call for Body Art
Fall for Fringe Arts
Show your art off and rep your artist!
Do you love your tattoos, your piercings, your body mods? Riverside Arts Center wants to celebrate your art and the artist behind it! Riverside Arts Center's Fall For Fringe Arts is our annual fundraiser, and this year we're celebrating art-forms that have been pushed to the periphery or not seen as legitimate art. As part of our fundraising event, we're planning a body-art gallery show. You'll be "living art" as you and others fill our gallery space, displaying your body art, and talking to guests about your work. If accepted, you'll receive a ticket to the event, a second ticket for your artist, which includes a meal and drink voucher, and $50 compensation for your time. 
For the purposes of this event, we define body art as art that is made on, with, or consisting of, the human body. This covers a wide spectrum including tattoos, body piercings, scarification, cosmetic subdermal implants and body painting. This specific event, this doesn't include performance-based body art. If you have a question or are unsure if your body art falls within what we're looking for feel free to email us at info@riversidearts.org.