Riverside Art Center supports the creative community by offering affordable spaces for events, classes, performances and more.
Please note the rental policy has been updated as of June 2022. 
THEATER & LOBBY
The theater at the Riverside Arts Center (RAC) can be rented for theater, music, dance, and other performances and arts-related events. In addition to the theater itself, unless otherwise specified, the rental includes use of the lobby, box office, dressing room and backstage area.
Theater Stage: 28'x22'x1.5′
Seating: 115 fixed seats on risers + 25 folding chairs to set up in front of riser seats.
Theatre capacity: 153
Lobby: 41'x28′
Lobby capacity: 80
NORTH GALLERY 
60'x50′ (3000 sq ft)
Approx 2600 sq ft of open floor space
10 walls for hanging artwork
Pedestals for 3D work
Capacity: 174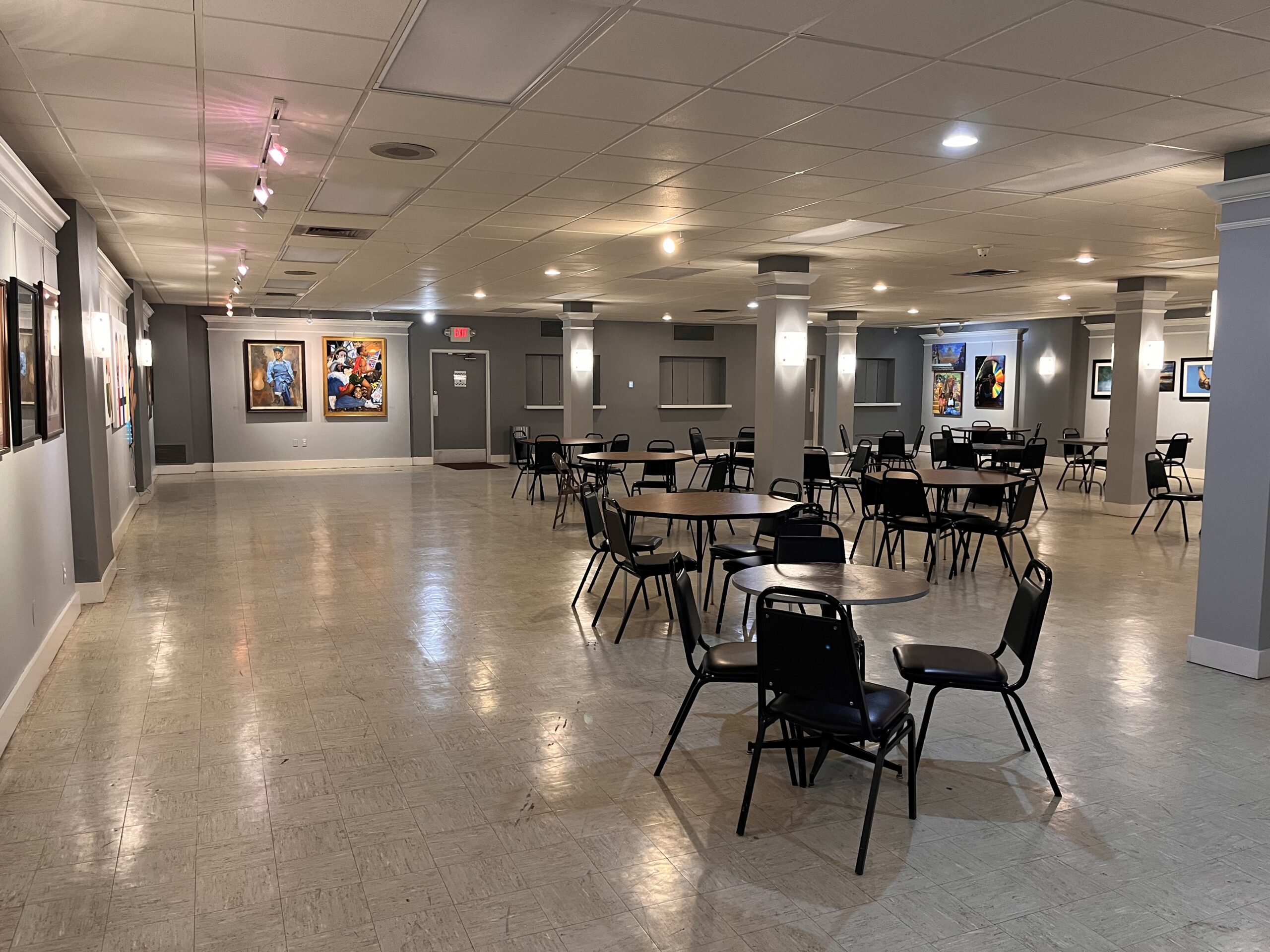 OFF Center (Ground Level)
Approx 39'x36′
Huron Street windows
Kitchen/Workroom: 15'x11′
Capacity: 49 
DANCE STUDIO
39'x33′
Natural light with windows over Huron St.
Waiting Area: 34'x14′
Wood Floors
Capacity: 49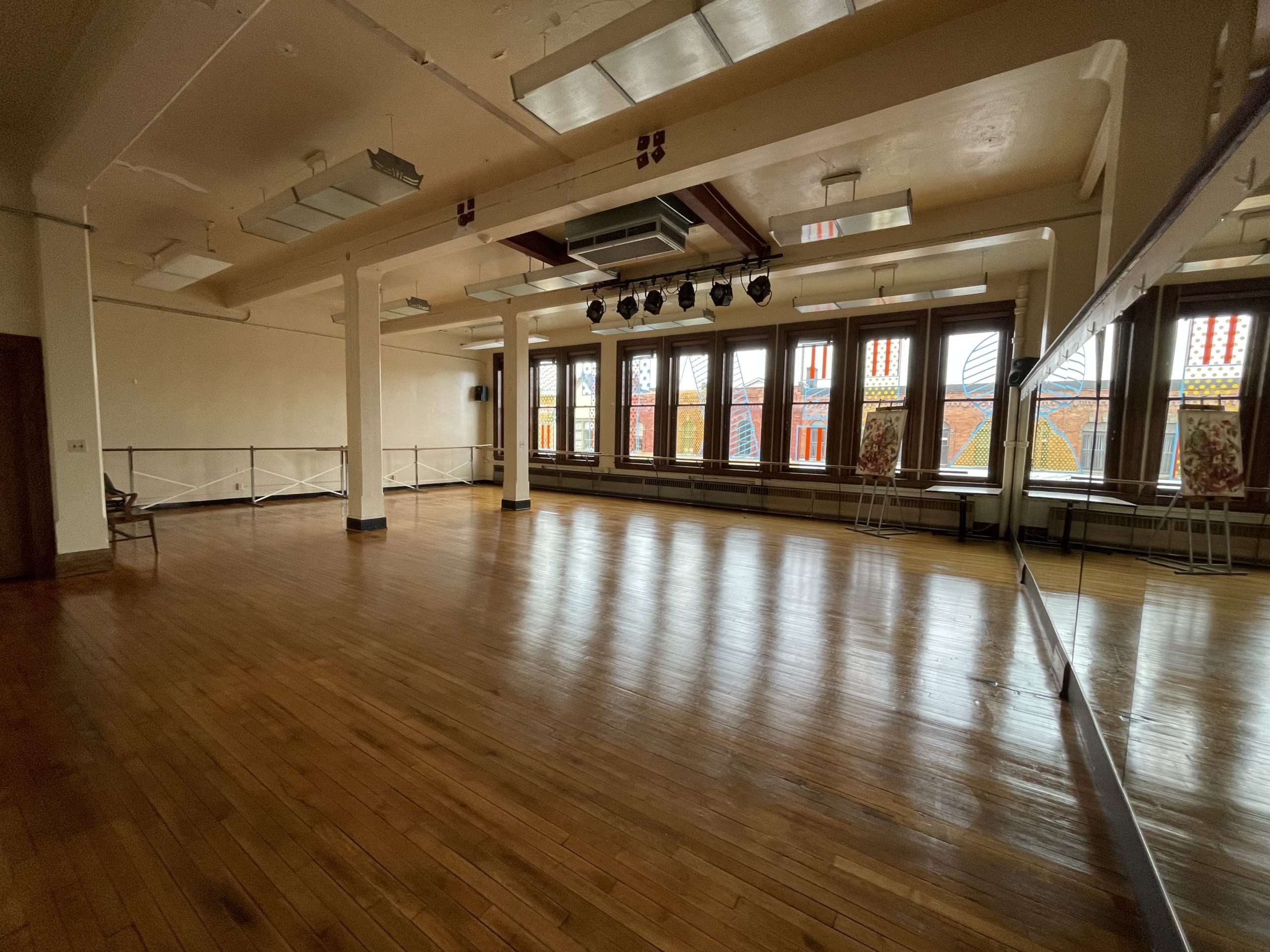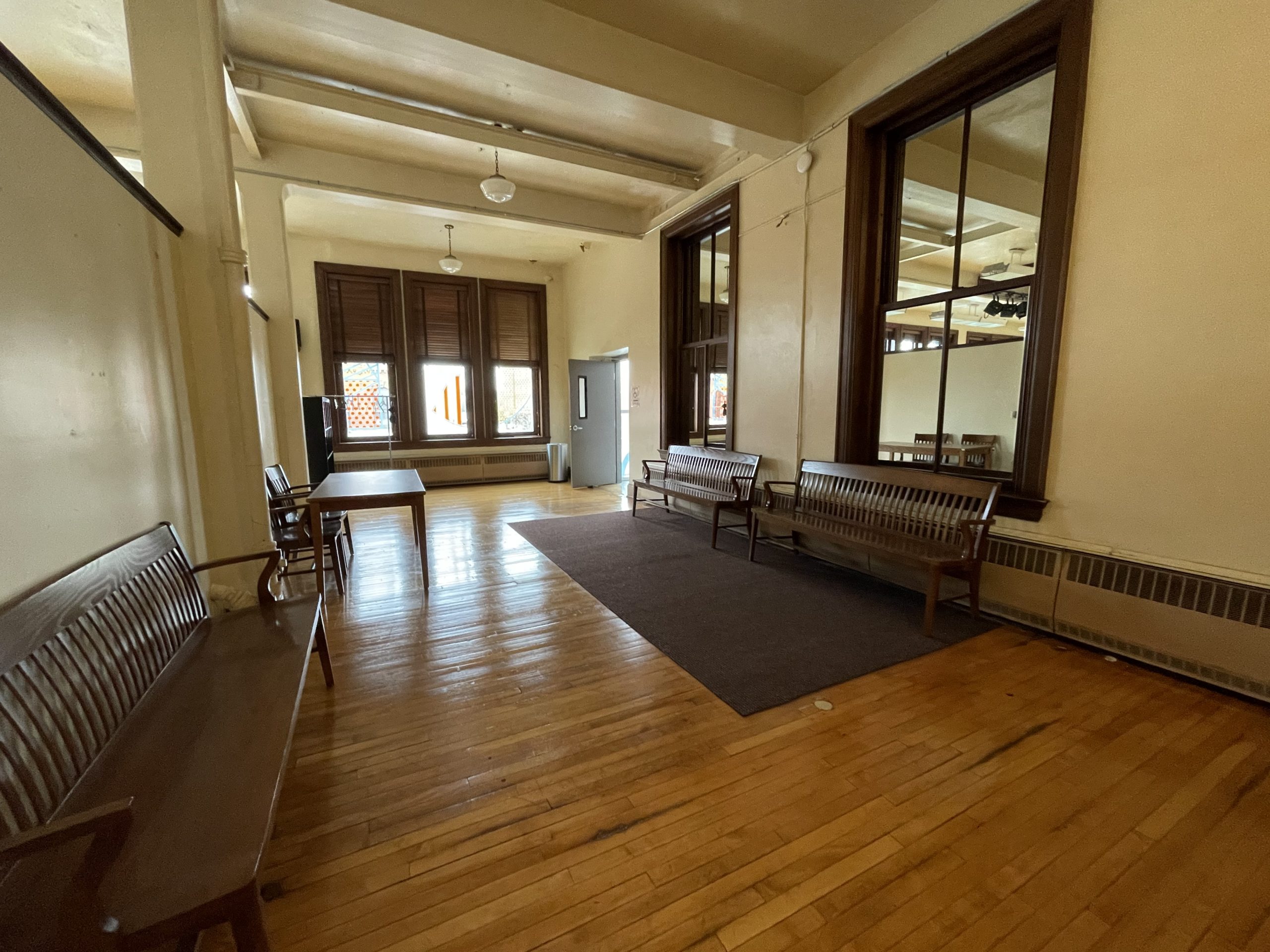 STUDIO ONE 
42'x19′
Windows with view to Huron St
Windows to the north over parking lot
Art sink access
16ft+ wall of mirrors on one side 
upright piano
Capacity: 20
Top Floor 
22′ x 51;
Large windows with natural lighting and track lighting
Kitchenette
Bathroom
AV equipment, projector and automatic projector screen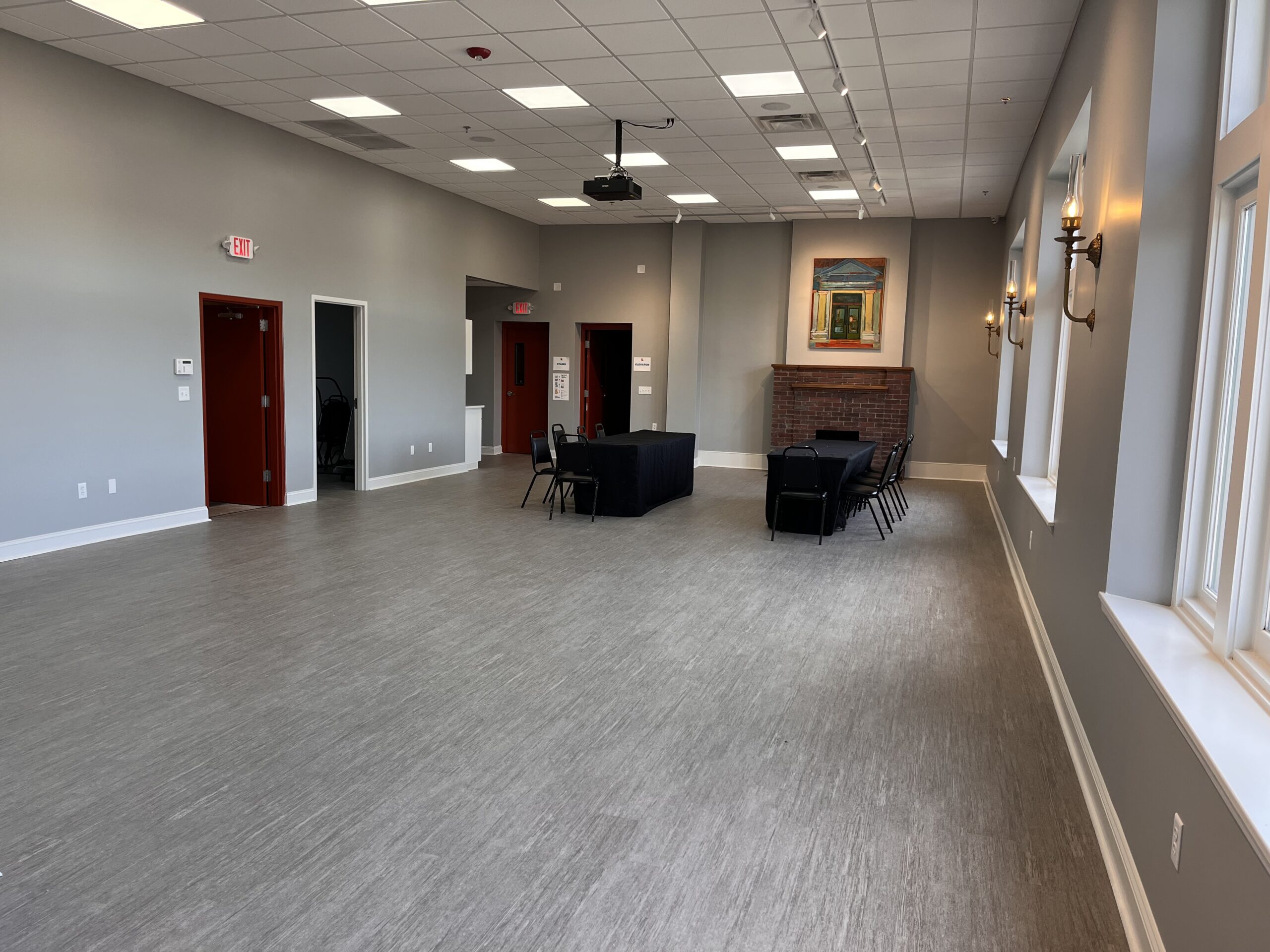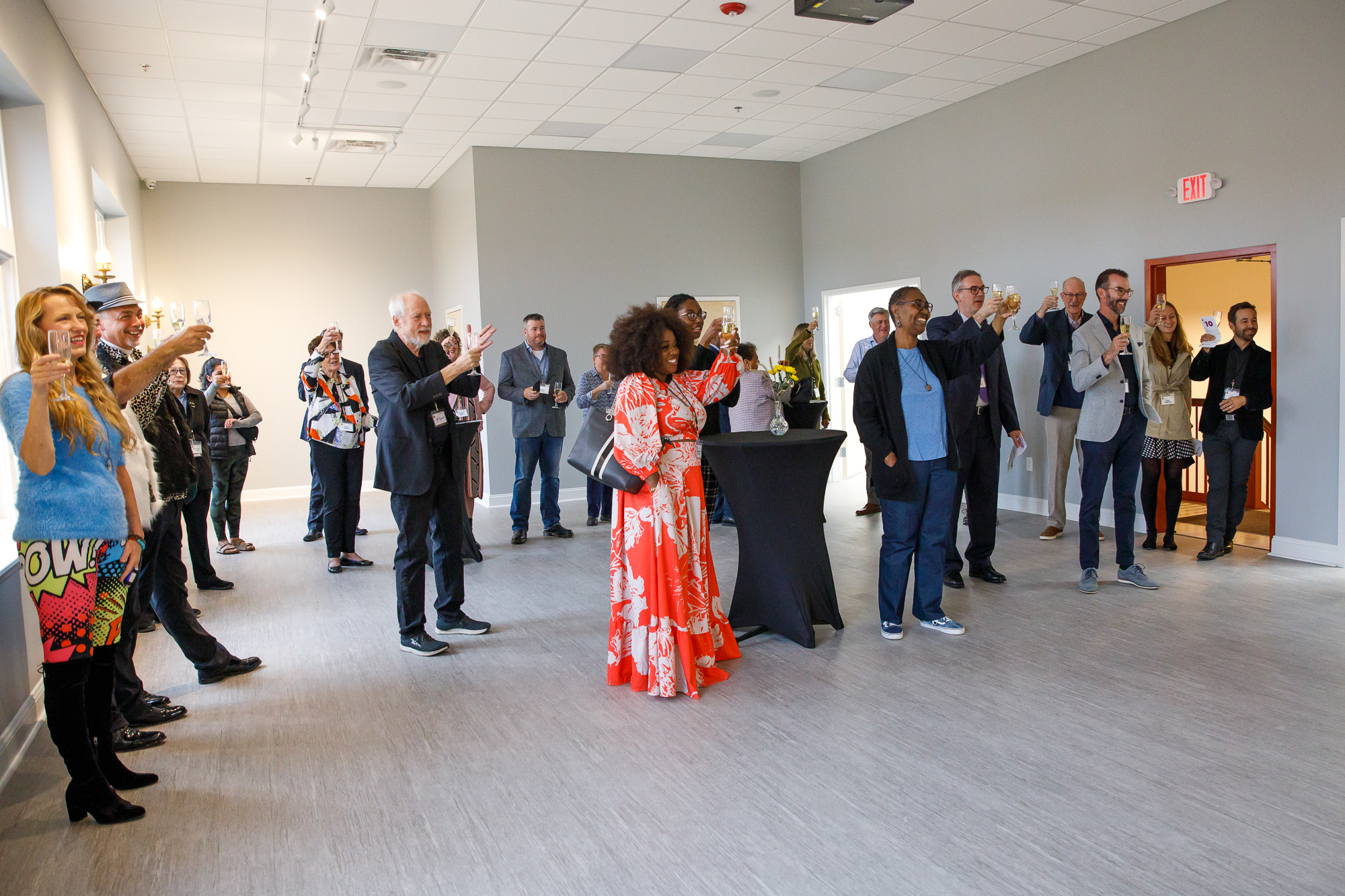 Art STUDIOs

(currently all rented)
5 Studios ranging from 120-150 sq ft
White wood and brick walls
Gray concrete floors
Overhead lights, heat & AC shared
Each with locking doors
Safety paint cabinet & work sink
Access to elevator & stairs