The Winter Holidays Are Approaching!
Riverside Arts Center is proud to host our first Holiday Art Fair
November 18th – 19th.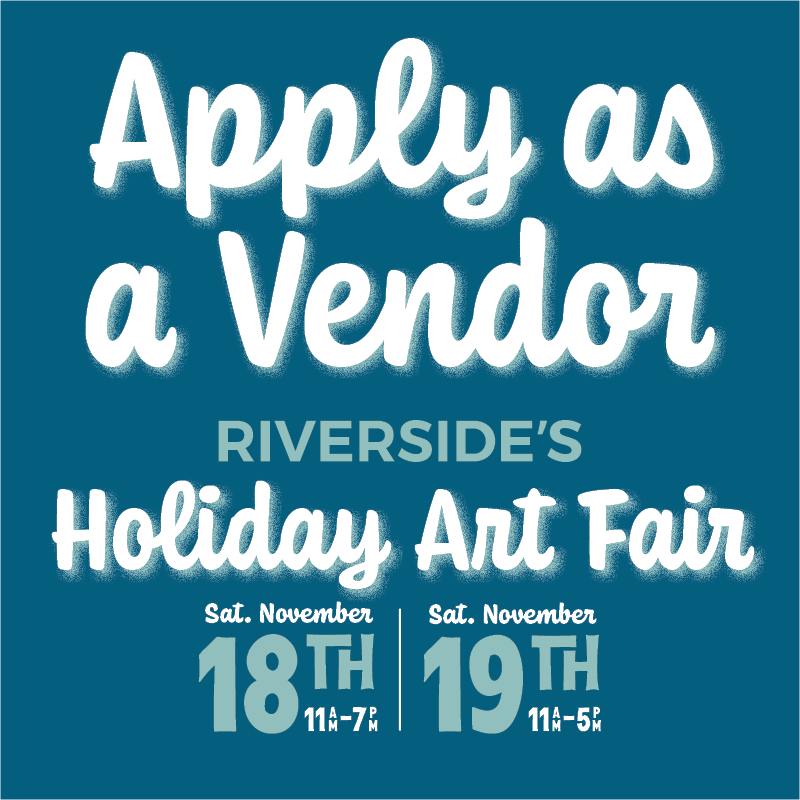 Interested in being a vendor?
Applications are open and we're eager to get to know you and your work!
Join us Sat. November 18th from 11-7 pm and Sun. November 19th from 11-5 pm.
Participation in both days is required for vendors.

Booth Fee: $100 Full Table (6ft) | $75 Half Table (3ft)
We are seeking vendors who sell handmade arts and crafts or vintage items only.
Applications open Monday, September 18th
Applications close Monday, October 9th at 11:59 pm
Vendors will be notified Monday, October 16th