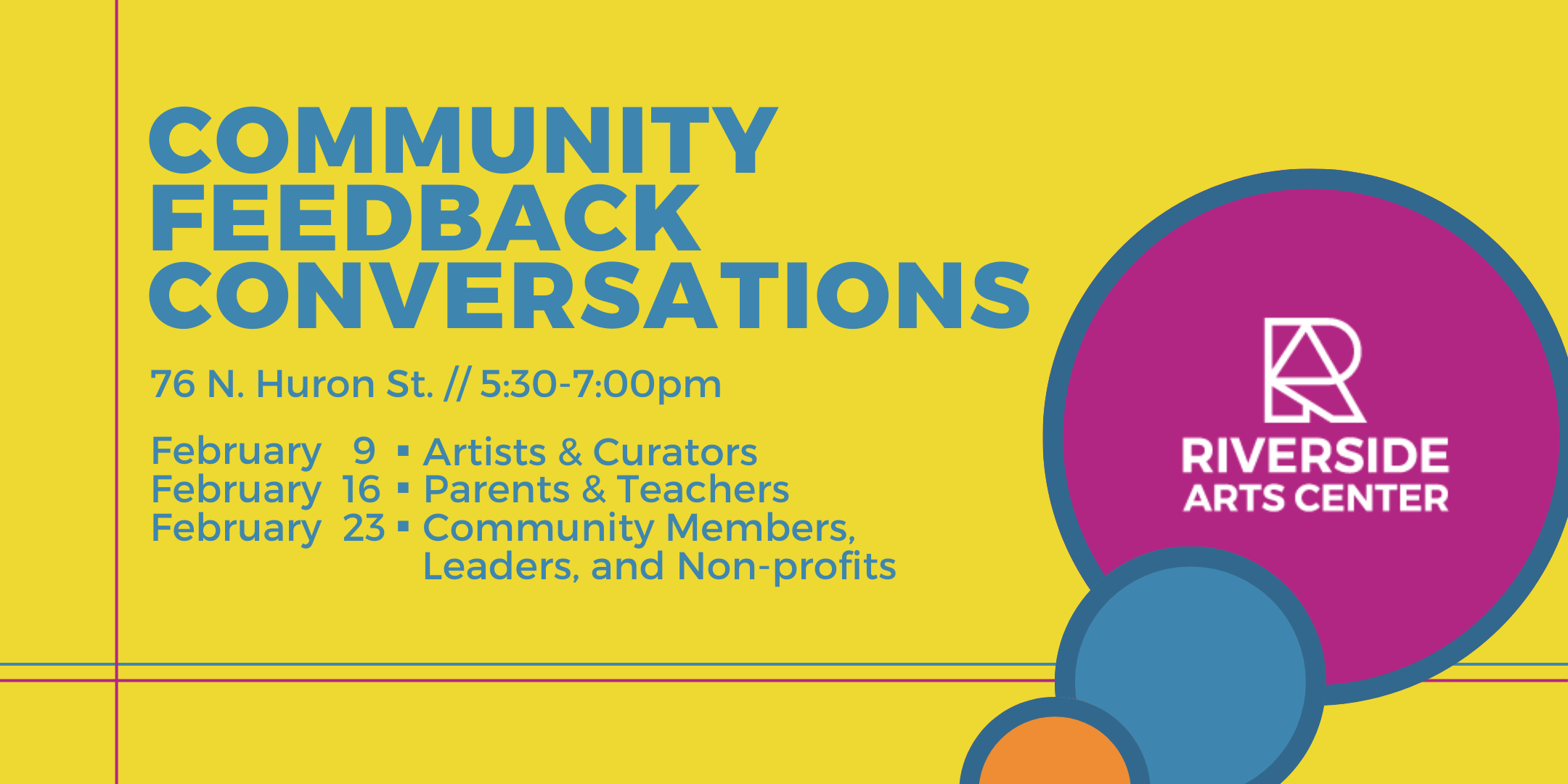 Join us to share your opinions and suggestions about your past and future involvement with Riverside Arts Center. Facilitated by Ypsi's own Mary Larkin, we hope to create a space for everyone to participate in these conversations in meaningful ways. Everyone is welcome to any or all of the gatherings, though each evening's questions and conversations will be focused around a different part of the makeup of our community:
February 9 – Artists and Curators
February 16 – Teachers and Parents
February 23 – Community Members, Leaders, and Nonprofits
At the end of the three sessions, we will organize and analyze the information to report back with what we find. We want our 2023 programming to be reflective of what our community is asking for. We will take the feedback from these conversations to heart as we craft workshops, classes, performances, events, and more based on what we hear from you.
These events are free, but space is limited. Please reserve your spot on Eventbrite so we can be ready to welcome you. Can't wait to see you there!