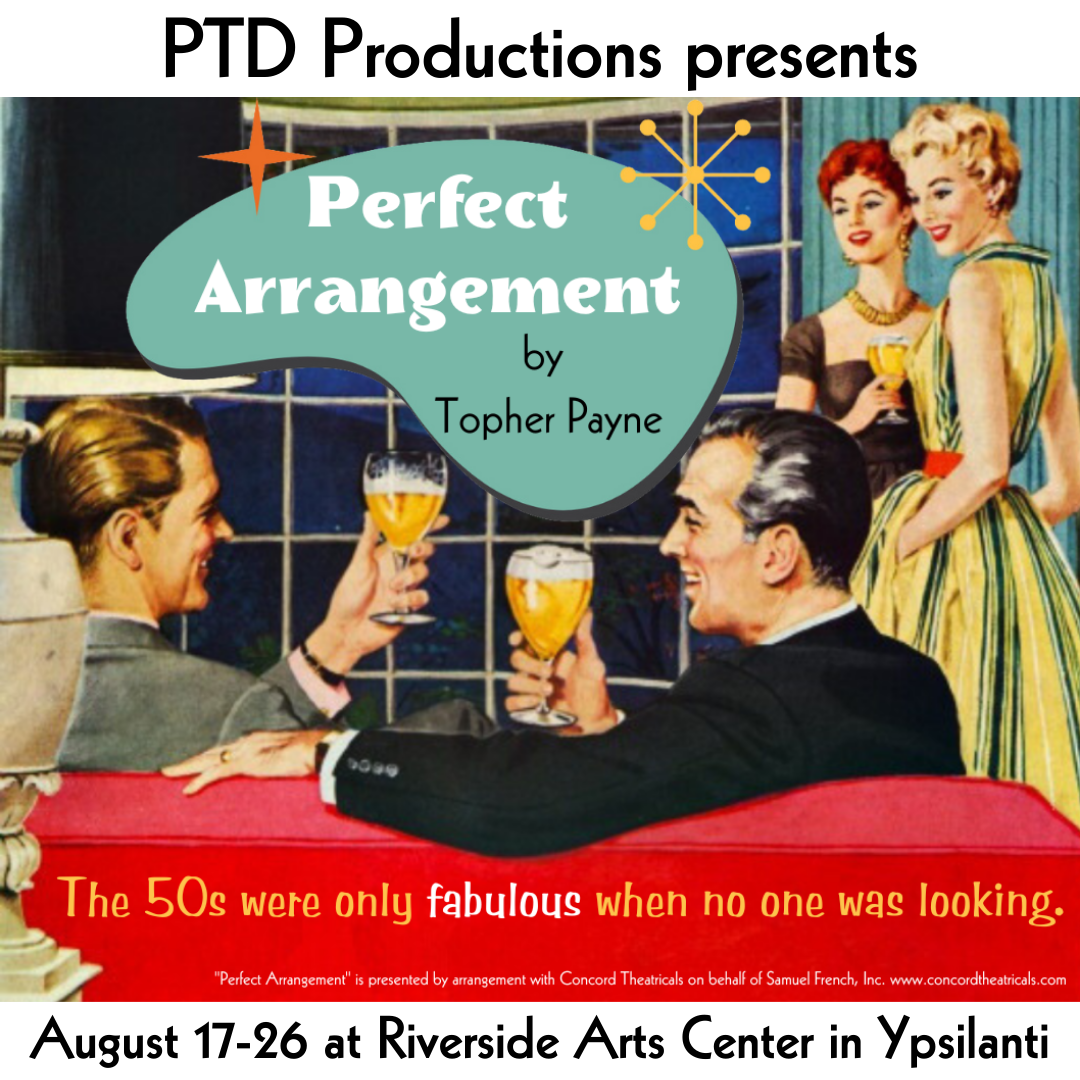 PTD Productions Presents: Perfect Arrangement by Topher Payne and directed by Jacob Williams-Justin. Two government employees have managed to keep their true identities a secret for four years, until a new promotion threatens their comfortable lives. Will they uphold the harsh societal pressure of 1950s America, or risk everything to live their truth?
THE CAST:
Gary Lehman as Bob Martindale
Rebecca Lane as Millie Martindale
Skye Earl as Norma Baxter
Andrew Packard as Jim Baxter
Jerry Doty as Theodore Sunderson
Beth Duey as Kitty Sunderson
Karrie Waarala as Barbara Grant
Tickets: Adults: $20 Students, Seniors, and Active Military: $15. Pay-what-you-want on Thursdays at the door.
To Purchase, visit https://www.ptdproductions.com/tickets