PRESENT: An online exhibit
Artist or not, this exhibit is for everyone! It is unjuried, and all submissions will be included. We are seeking photographs of creative activities that people are doing to stay Present during this sudden and unsettling change of times. This can include photographs of artwork, but is certainly not limited to it. Are you experimenting with your cooking? Building couch forts or cardboard castles with children? Honing your poker skills? Starting a new hobby? Hiking deep into the woods to find amazing sights? Working on poems? Immaculately organizing your closets? Helping the community? Send us pictures! Let's inspire each other with a display of efforts to keep spirits high and minds engaged. Submit HERE!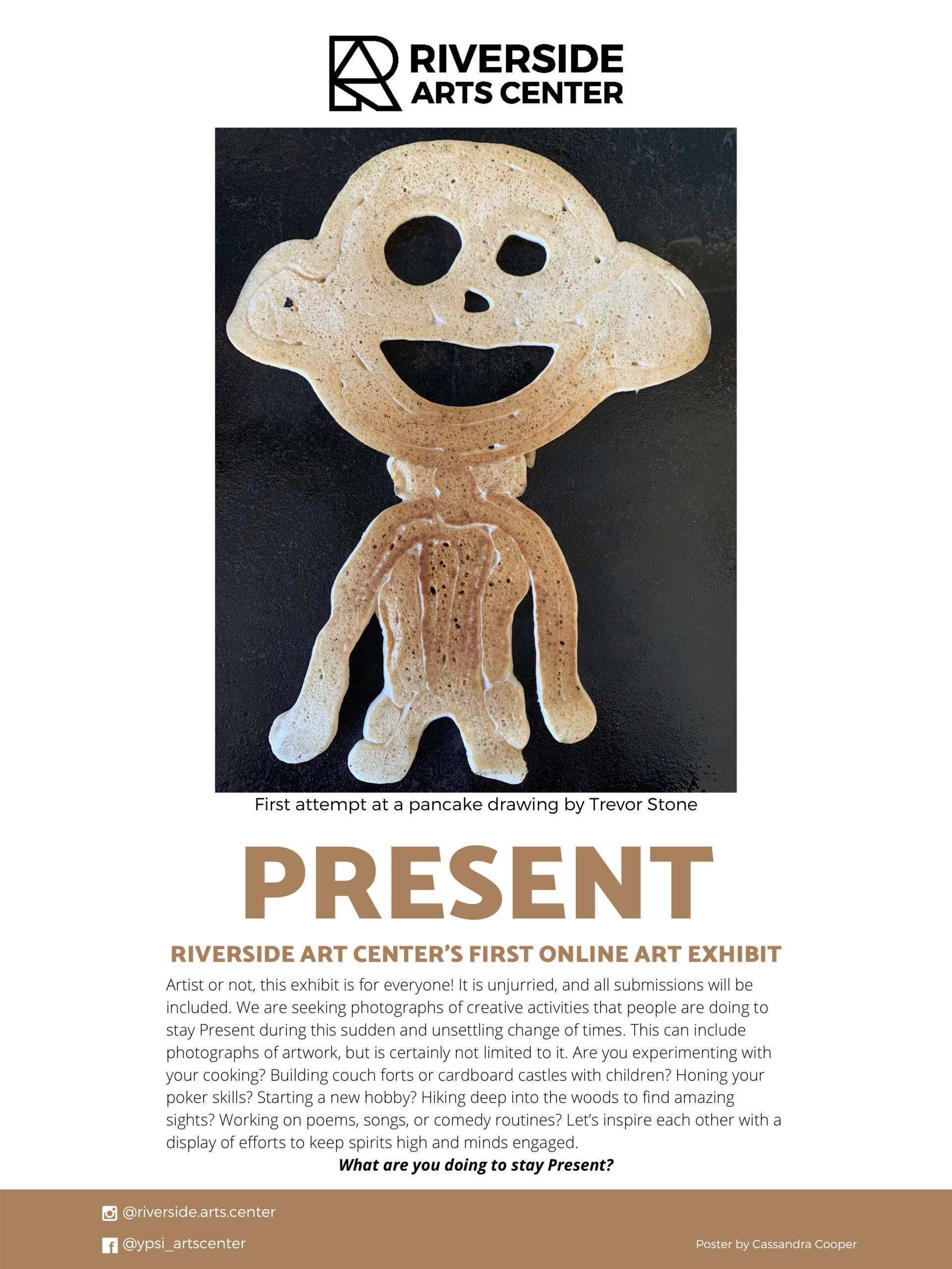 CALL FOR ENTRIES
Want to exhibit for PRESENT? 
We are always looking for exciting and passionate artists to showcase in our monthly exhibits. We welcome first time and experienced creators, out of state/country/continent artists and everyone in between! Feel free to email Trevor for specific accommodations and questions at trevor@riversidearts.org
Free to apply!