Riverside Arts Center Purchases 76 N. Huron
Riverside Arts Center (RAC) is pleased to announce the completion of the purchase of our building at 76 N. Huron Street from the Downtown Development Association and the City of Ypsilanti.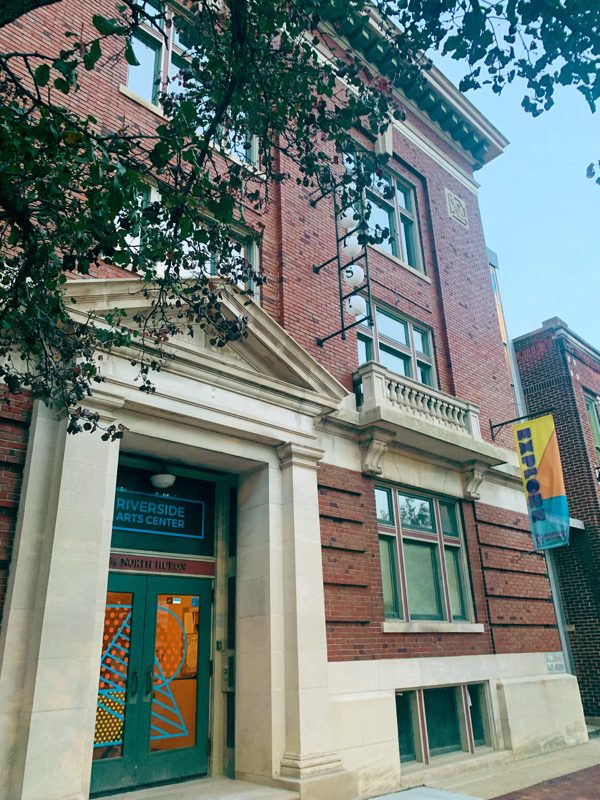 The purchase was finalized in April 2022 and was made possible through the generous donations of local foundations and dedicated supporters. Riverside is extremely grateful for this commitment from the community. Ownership of the building enables Riverside to expand rental services, youth and adult programming, summer camps, and other arts related opportunities.
Riverside Arts Center is a 501(c)(3) nonprofit organization committed to providing low-cost rental opportunities and quality arts programming to Ypsilanti and Washtenaw County. RAC was founded in 1995 by a group of volunteers and has grown into a central hub for the arts. In 2021, RAC was granted $450,000 from the State of Michigan and the American Rescue Plan for building renovations. With these funds Riverside will renovate the currently unused third floor as well as perform necessary improvements to the building and the adjacent parking lot. These renovations will allow RAC to enhance access for all community members.
With this news, Riverside is anticipating an even brighter future. We look forward to continuing to offer, promote, and nurture dynamic arts and cultural programs through arts education, performing arts, visual and fine arts activities that serve and engage the community in Ypsilanti, Washtenaw County, and the surrounding area.
A huge thank you to all of the volunteers, donors, supporters, artists, and arts groups that have been a part of making RAC a success.
The recent purchase of the Riverside Arts Center building by the RAC Foundation was featured on the Lucy Ann Lance radio show recently. Board members Chad Wiebesick and Bill Kinley provided information about RAC's history and current programming