ALL HANDS ON DECK!
RAC NEEDS YOUR HELP!
When the Riverside Arts Center is full, it sings. Our song is the stomping of feet in the dance studio, the giggling of children with hands full of paint, and the chatting of new friends finding their community. We need you to keep the song of Riverside Arts Center resonating.
First and foremost we hope you are staying healthy and having success adapting to the current crisis caused by the COVID-19 virus. We know that the global pandemic has restricted your day-to-day routines, personal and professional lives.
The arts community has been hit hard. Artists, theatre performers, musicians, dancers, youth and adult arts programs have all had to halt normal activities. Individuals dependent on the arts for their livelihood face difficult circumstances.
The Riverside Arts Center is also dealing with challenging difficulties. The facility is currently closed and we are temporarily reducing staff. 
If you could make an emergency gift to ensure we keep bringing you the creative inspiration that is so important. We urgently need your help. Please make a gift today to keep our creative community connected. 
See how we have gotten creative to serve our community in these extraordinary times:
We've digitized our

Toolkit

so that everyone can get inspired to create. 

We've begun our "

PRESENT

" Gallery online to capture being present. 

We continue to use our social media network as a community resource.
BUT WE CANNOT CONTINUE THIS CREATIVE WORK WITHOUT YOUR SUPPORT. PLEASE, TAKE A MOMENT TO MAKE AS GENEROUS A GIFT AS YOU CAN!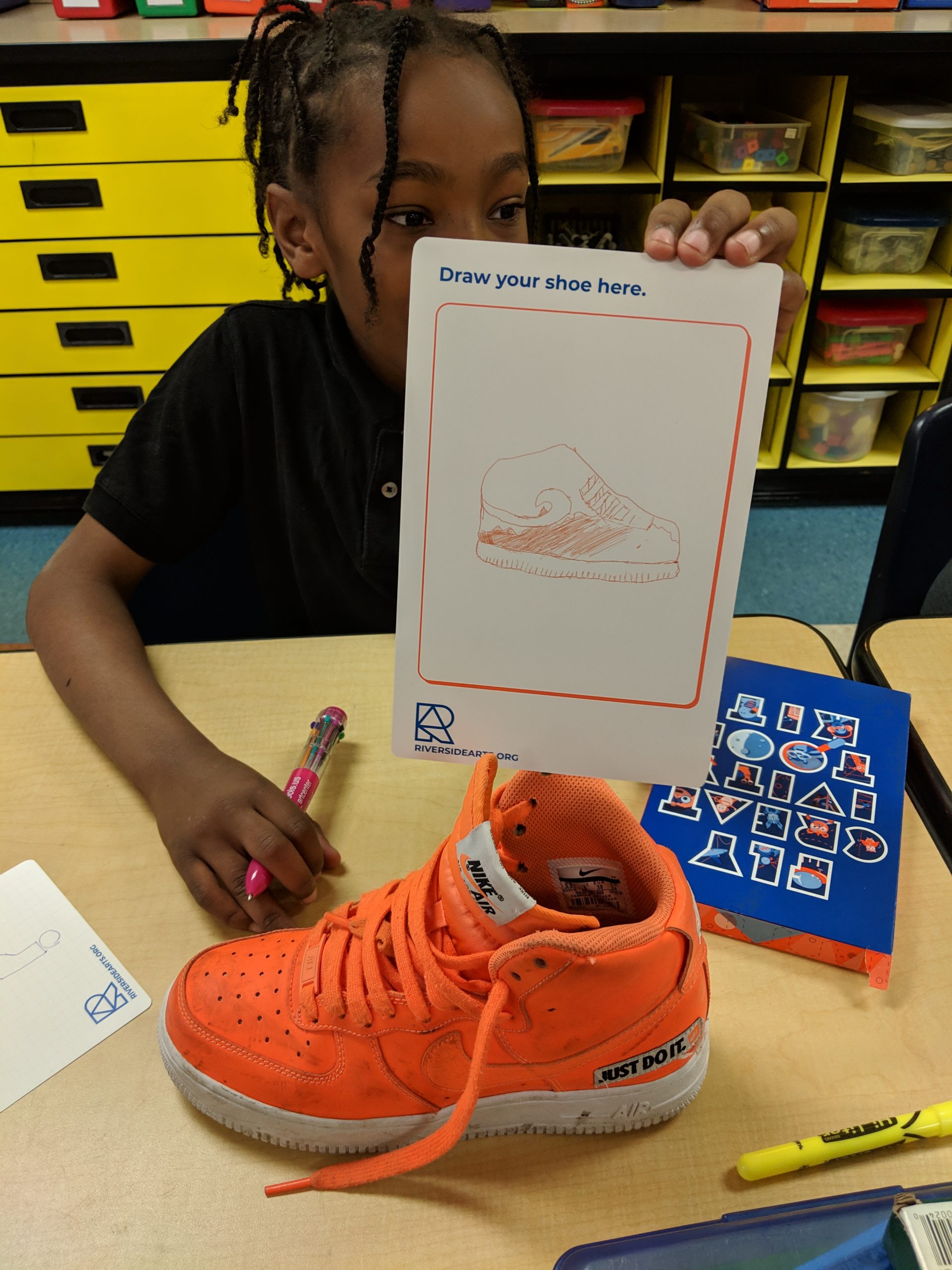 A DAILY DOSE OF CREATIVITY!
With this virus that has kept us feeling isolated, RAC would like to make our FLY Creativity Toolkit available to all who need a daily dose of creative inspiration, motivation, or just a little break! The printed copies were made possible by a grant with SAPPI Paper and are being integrated and given to all 4th Grade Classes in the Ypsilanti Community Schools.
Today we would like to make the digital copy available to our entire community! Use it at home, print it off, keep it digital, skype with friends, schedule a break, roll a few dice to see which card to pull; each is numbered 1-56 and each asks to grow, explore, draw, write connect and MORE!
Present: an online exhibit
Artist or not, this exhibit is for everyone! It is unjuried, and all submissions will be included. We are seeking photographs of creative activities that people are doing to stay Present during this sudden and unsettling change of times. This can include photographs of artwork but is certainly not limited to it. Are you experimenting with your cooking? Building couch forts or cardboard castles with children? Honing your poker skills? Starting a new hobby? Hiking deep into the woods to find amazing sights? Working on poems? Immaculately organizing your closets? Helping the community? Send us pictures! Let's inspire each other with a display of efforts to keep spirits high and minds engaged. 
Interested in Submitting?! PLEASE DO, HERE!
Summer Camps!
This summer our building was loud with the enthusiastic sounds of young campers! Thanks to your support, 78% of our summer camp participants attend on a full scholarship. It's your generosity that enables us to break down barriers so that children from low-income families can go to summer camp. 
Please check out what we did Summer 2019!
Our success depends on you!
When you give to Riverside Arts Center, you are giving to everyone in our community: the young child experiencing art for the first time; the family that now has the chance to send their children to summer camp; and the artists, performers, and audience members. You are giving to Ypsilanti. 
We are so grateful for your generosity, and we hope you considering sharing what you can with us this Season of Giving. Every dollar that you give provides dynamic and community-driven arts programming and allows children in your community to grow in their creativity and confidence. They need you.